05 Aug

RAA News: August 2011
New Executive Director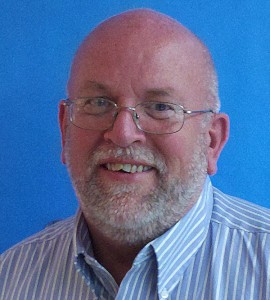 The Board of Directors is indeed delighted to introduce Mr. Randall (Randy) K. Hill as our new and first ever Executive Director. Randy comes to us with excellent credentials in fundraising, marketing, working with non-profit and volunteer organizations.
Randy's background includes serving as Executive Director of the Community Hospital of San Bernardino Foundation. Prior to that he served as Regional Development Director of the American Diabetes Association preceded by being the Executive Director of the March of Dimes Foundation. Earlier in his career he worked for the American Heart Association at the local, statewide, and national levels concluding in the position of Regional Vice President.
Randy holds a Bachelor of Arts degree from Albright College in Reading, PA with a major in Economics and a minor in accounting. He also has take graduate course work in Business Administration at Temple University in Philadelphia, PA.
The expectations the Board has for Randy are to build strong fundraising and marketing programs to help us move to the higher level we set for ourselves in the recent Visioning project.
Larry Harvill, Board of Directors
Artists – Non-sitting Fee Reduced to $30
Your operating committee is very pleased to let you know that we have reconsidered the $60 fee for not working two shifts per show. We have concluded that the fee was too high considering our economic times and that the increase did not accomplish what we had hoped – substantially more artists willing to work as gallery attendants.
Effective with the show take-in of August 19th, if you are unable to work two shifts as a gallery attendant, you will be charged $30 ($15 per shift) in addition to the usual category fees.
We thank all of you who have taken the time to let us know your thoughts on this, and please remember that we are a volunteer organization. If you have any interests, talents or skills that you can donate to RAA we would be happy to hear about it.
Gail Brownfield, President
Can You Volunteer a Few Hours of Your time?
Our gallery/art center really needs your help!
Can you work a few extra hours as a gallery attendant? If yes, please contact Sue Kovacevich, 909-792-3291, suelovesart@earthlink.net
If you can help us keep our gallery clean and attractive, please contact Jerry Meeker, 909-793-5988, pjmeeker@gmail.com
Or if you have a talent or interest in any other area and are willing to donate your time, please call Judith Sparhawk, 909-793-1876,  jsparhawk746@yahoo.com.
Donating a few hours can mean a big difference!
Gail Brownfield, President
Fall Artist's Way Workshop
As summer draws toward an end, it is time to think about fall, back to school, and new beginnings.  If you feel like it is time for something new, think about signing up for the new Artist's Way Workshop.  This popular class is based on the bestselling book, The Artist's Way, by Julia Cameron.  It is designed to unblock your creativity and to help in setting and reaching creative goals.  It is a fun and exciting class with a great group dynamic, and is led by photographer and successful workshop leader, Judith Sparhawk.
The class begins with a free no-obligation Orientation onWednesday, September 14, 2011at7:00 p.m.  This is a chance to learn more about this program, ask questions, and find out if it is for you.  The workshop will then begin the following week on Wednesday, September 21, from7:00to9:00 pm., and will continue weekly for 12 weeks.  Don't miss it.  Come into the gallery to sign up, or come to the orientation.
For more information, call Judith Sparhawk at (909) 793-1876 or email jsparhawk746@yahoo.com.
Attention All Art Lovers and Afficianadoes
The Redlands Art Association needs some extra help! Many of you love art and support what the Gallery is doing towards educating the Public and especially the Children.
WE (RAA) need sitters(workers) at the desk to take sales and to answer questions. You would be completely trained! It's fun! I love doing it because I feel more a part of the Gallery and what is happening there. Our computer system is easier now–trimmed down to a simpler format.
You would not have to join the Gallery with a membership. Let me know soon (call me at 909-793-5178) as our next Take-in is in 10 days and we need YOU.
Thanks, Patty Hayden
Inland Empire Artist Search
Spencer Lewis Marketing Group is searching for talented local artists who would be interested in having their work showcased in an annual report they are designing and producing for one of their clients, an investment group.
The theme for the annual report this year is "The Art of Investments" and they want to use artwork from local artists to illustrate the different sections of the report, featuring various art media, including painting, sculpture, photography, woodwork, glass, etc.
If you are interested in donating a photograph of your artwork for this purpose, please email a few small low resolution photographs of your work to Shawn Glaspell, our contact person for this project.  His email is sglaspell@spencerlewis.com.
Mr. Glaspell is hoping to have a good choice of artwork from which to make his selections by the end of August, so the images should be sent in as soon as possible.  For those chosen for print, a high resolution digital file will be needed.  They can assist in photographing the work for the print-quality images if necessary.
Last year's annual report was beautifully prepared, glossy and professional, and this would be an excellent place to showcase our work.  Although there is no payment for this project, the artists' names will be cited, as will RAA.  Let's have good participation in this project.
                                                          Judith Sparhawk ~ jsparhawk746@yahoo.com
 Notes from MCAEEF
Smiley Elementary School has an art program called "Arts Attack" that has received funding from MCAEEF for several years. Here are a couple of pictures from their end of year show that occured in June.
Janet Evans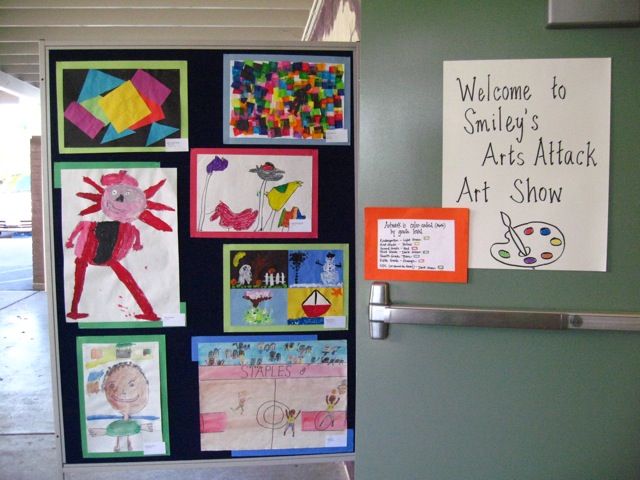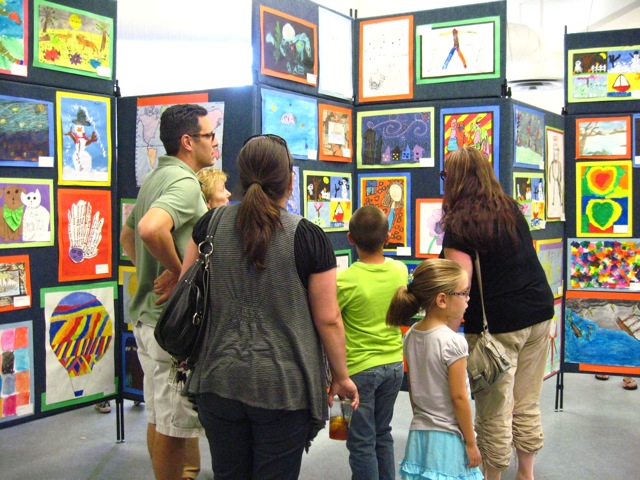 Offer of Free Driftwood
Driftwood, etc., located in a barn, is being given away by Steve Guggisberg, in Redlands. Call him at his cell #909 838 9655 if interested in looking (and taking) for artwork. He will be throwing it all away the end of August. He came in while I was attending the Gallery.
Evelyn Ifft
A Note from a New Member
I have been involved with photography in one form or another for over 60 years. For 30 years owned a photographic and industrial art generating studio in Illinois. I now reside in Riverside and am looking to get back to my first romance……doing digital photo reproductions for artists. The days of slide presentations are over (made over 4000 slides for artists over the years) and now we go digital and with a "brown belt" in Photoshop, can reproduce accurately images to CD disc (up to 60″ x 80″) for print making, web site, and projection viewing……..each needing a different size and pixel count.
I am a current member of RCAA and a past member of Redlands Camera Club, and RAM Camera Club. Have been involved with camera clubs for many years, offering talks and guidance as well as learning new techniques by members and speakers.
It will be a pleasure to be associated with Redlands Art Association
David Alter
Bra & Tie Contest
Enter for a chance to win a weekend getaway to South Coast Winery or other fabulous prizes!
The Bra and Tie Contest is a way to honor men and women who have conquered cancer and to remind us of those who have not. Show your support by expressing yourself through artistic decoration of a bra or tie.
Prizes will be awarded for 1st, 2nd, 3rd and People's Choice
Contest Guidelines:
One entry per person
Submit your decorated bra or tie to J.D. Myers (122 E. State Street, Redlands, CA) between August 15 and September 16, 2011
People's choice voting starts September 16, 2011
Winners announced on September 30, 2011
Judging Criteria:
Points will be awarded in three areas
Inspiration
Creativity
The Use of Decorative Material