10 Dec

RAA News December 2014
Time To Renew!
It's that time of year, it's time to renew your R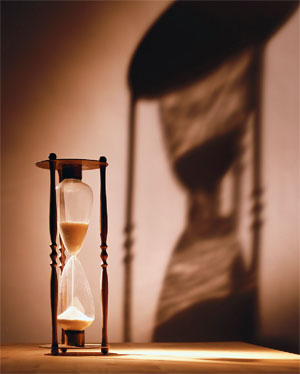 AA Membership! This year we've made it even easier to renew by adding a form to our website that allows you to type in your information and then pay for the membership with your credit card. We're using PayPal as a way to safely and securely process credit card information, but you do not need to have a PayPal account to use this service, you can also just enter your credit card information and be on your way. This online form is located here.
This month's print newsletter will have a membership form, and of course there are always forms available at the gallery. However you do it, please remember to renew your membership with the RAA. As a group, this association can accomplish so much, and this all starts with your renewal dues!
Thanks – Candy Glendening
Reminder on January Take-In Changes
This January our member show will be different than usual.  Because the Ray Swanson Exhibition will be occupying the west gallery, the member show will be restricted as follows for hanging in the east gallery.
For Wall Hangings members are to submit only one (1) piece and it should be representative of your best work. Try to keep it on the medium side as the space is limited and we would like as many pieces shown as possible.
Large Sculptures are limited to one (1).
Table-Small Items are limited to ten (10) as usual.
Glass-Ceramic-Fabrics are limited to five (5). Please note that space will be at a premium so we may not be able to accommodate all submissions.  Evelyn Ifft has agreed to oversee the arrangement of the front window.
Small-Framed Art will be limited to one (1) piece.
Matted Works are limited to five (5).
Cards and Patio Items remain the same.
Jewelry will remain the same at ten (10).
Please remember this event is a special one-time occurrence so we will have to play it by ear.  Every effort will be made to accommodate as much of your art as possible.
Take in is set for Friday, January 2nd and hanging will be Saturday January 3rd.  A special reception for both shows will be on Sunday, January 4th from 2 to 4:30 PM and RSVP's are required.
Larry Harvill, Chair, Board of Directors
Reminder for the Special Ray Swanson Exhibition in January
Hopefully you looked at the notice in last month's Newsletter.  If not, please take a look to see examples of Ray Swanson's work and read a few details about his life.  We are looking forward to a very successful show and hopefully we will have a large number of people visiting the gallery.
A special reception is set for Sunday, January 4th from 2 to 4:30 and Swanson's widow, Beverly Swanson-Aylward, will be giving a short talk.  Please mark your calendars as an RSVP is requested.
Larry Harvill, Chair, Board of Directors
6th Annual Community Photo Show– Give Us Your Best Shot!
Redlands Art Association announces its 6th annual Community Photo Show-in-a Show, which offers an opportunity to have your best photographs shown in the gallery during the second full week of January 2015.  Due to the increasingly great response in previous years, this year one entry per person will be allowed, so choose your very best photograph to be included in the show.  The title of this show is "Give Us Your Best Shot", with open subject matter.
Take-in for the show will be on Saturday, January 10th, from 2 to 5 pm, at the RAA Gallery at 215 East State Street in Redlands.  The show will be ready for viewing on Monday, January 12th, and will run through that week, ending on Sunday, January 18th.  On the final day a reception will be held from 2 to 4 pm, so invite your friends and family to enjoy refreshments and to admire your beautiful work.  Concurrently, a special showing of paintings by internationally known painter, Ray Swanson, will be in the gallery.  This may bring additional customers into the gallery during this time, to view your work as well.
The cost of entering this show is $6.00 per entry.  All work must be prepared for hanging, framed (except for canvas or metallic prints), labeled, and with wire on the back. Maximum framed size is approximately 18 x 24 inches. Pick-up of the work will be on the 18th, from 4-5 pm, after the reception.  For questions, contact Judith Sparhawk, (909) 793-1876 or jsparhawk746@yahoo.com.
Submitted by Judith Sparhawk
Spring Artist's Way Workshop
Sign-ups are being taken now for a new Artist's Way Workshop.  This popular class is based on the bestselling book, The Artist's Way, by Julia Cameron.  It is designed to unblock your creativity and to help in setting and reaching creative goals.  It is a fun and exciting class with a great group dynamic, and is led by successful photographer and  workshop leader, Judith Sparhawk.
The class begins with a free no-obligation Orientation on Wednesday, January 21, 2015 at 7:00 p.m.  This is a chance to learn more about this program, ask questions, and find out if it is for you.  The workshop will then begin the following week on Wednesday, January 28th, from 7:00 to 9:00 p.m., and will continue weekly for 12 weeks.  Don't miss this great experience.
Come into the gallery to sign up, or come to the orientation.  For more information, contact Judith Sparhawk at 909 793-1876 or email jsparhawk746@yahoo.com.
Submitted by Judith Sparhawk
Adult classes Coming in January
Get ready to make PINE NEEDLE BASKETRY with Kathleen Gura, Wednesdays and Fridays 4 to 6 p.m., starting January 7 through February 5.
DRAWING with Marcia Taack, Thursdays and Fridays, 6:30 to 8 p.m. beginning January 8 through February 5.
ARTIST'S WAY with Judith Sparhawk, based on Julia Cameron's book of the same name. Wednesdays, 7 to 9 p.m., beginning with free Orientation session on January 21 through April 15.
Make prints on Gelli-plates with Cindy Lantier. in a one day workshop on Saturday, January 24 , 10:30 to 3 p.m.
All classes and workshops will be held at the RAA Gallery at 215 E. State Street. More information and prices available by calling the 909-792-8435.
Janet & Fred Edwards' Holiday Home and Studio Show and Sale
Eight NEW NOTE CARDS  are being introduced, with many small gifts for your last minute shopping. Held at the home of Janet & Fred Edwards:
1314 Del Haven Court, Redlands, CA 92374
Call (909) 793-7169  for more information or for a special appointment (Note change of times)
Friday, Dec. 19, 10 – 5 pm.
Saturday Dec. 20, 10 – 5 pm.
Sunday, Dec. 21, 1 – 5 p.m.
Submitted by Janet Edwards
Local Artists in Exhibit at Riverside Art Museaum
Joanna Mersereau, Pat Fullerton and Lucille Wolffersdorff show their paintings in a 6-woman exhibit, "Creative Expression: A Lifelong Pursuit", December 2, 2014 to February 14, 2015 in the Art Alliance Gallery, located at 3425 Mission Inn Ave., Riverside, CA. 92501 (951) 684-7111
There will be a coffee chat Sunday, January 18, 2015. 2-4 p.m. Come and share with the artists.
Submitted by Joanna Mersereau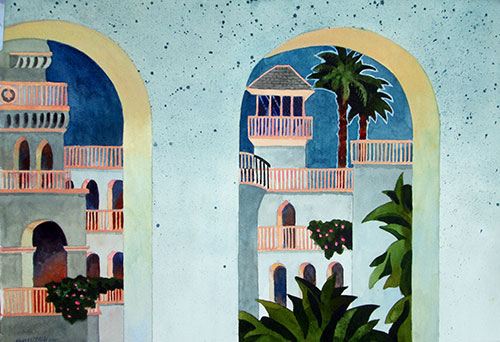 HomeStead Plein Air Session
Saturday January 17, 11:30 AM – 4:30 PM
We're heading to the picturesque HomeStead property in Oak Glen for an afternoon of painting in the open air.  The property is beautiful and the owners have generously agreed to host us for the afternoon.  Meet at the gallery at 11:30 AM on the 17th and we'll caravan/carpool, or meet us up at the HomeStead later on.  Potluck at Larry and Evelyn Ifft's home to follow, at 5 PM.
Sign-up is available at the gallery, and there is no cost. Contact Christine White (christineeggwhite@gmail.com) with any questions.
Submitted by Christine White