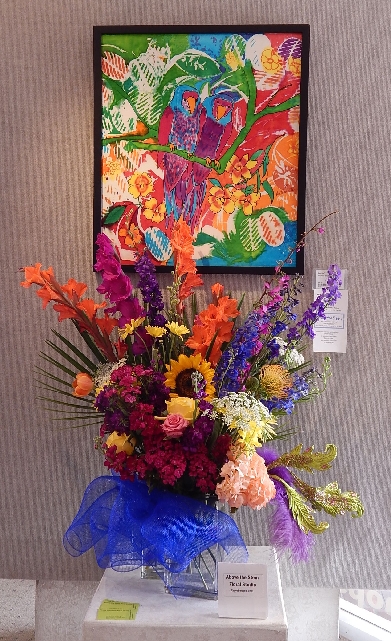 12 May

RAA News May 2014
Art in the Park
Plan on spending the day in the park… Smiley Park, that is. May 24 & 25 is Art-in-the-Park! It's going to be great weather for browsing the art and reconnecting with your artist friends. Tell family and friends to drop in. Behind Smiley Library, Redlands Festival of Arts will have musical performances, RAA's sponsored hands-on Kids Zone, more fine art booths, and food trucks. Over 100 artists will be in the park!!
Sandy Davies
A Gallery of Flowers!
Thanks to our local floral artists we had amazing flower arrangements to complement our art. The Gallery was full of flowers!
Thank you to Hockridge Florist (3 arrangements!), Michael Lopez from Flowers on Vine, Joanne Ohnemus – Bird Abode, Beverly Brett, and Perna from Above the Stem (2 arrangements).
Here are some of the arrangements.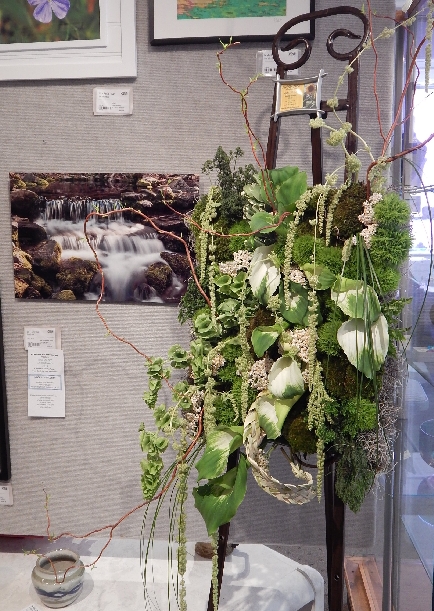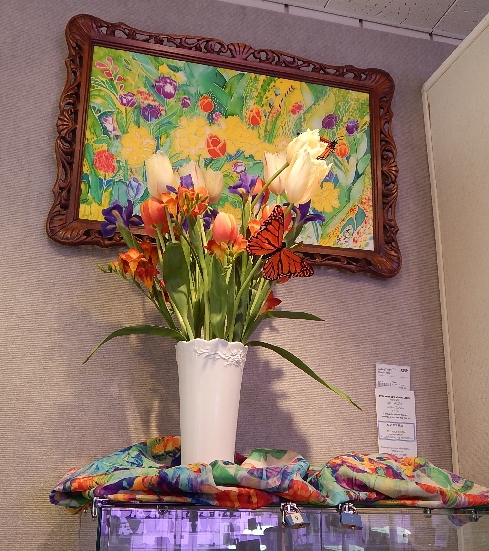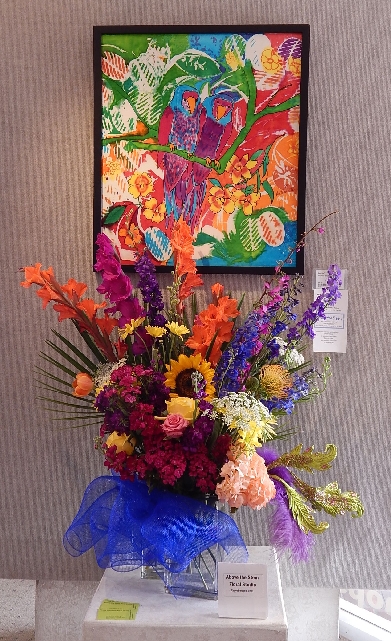 Sandy Davies
Early RAA Pictures
As the RAA starts celebrating its 50th year, I would love it if anyone has photos from those early days and would be prepared to share them with other members; or recollections about the first art shows, in the Lyon Gallery, in past RAA buildings, early Art in the Park or Art in Anne's gardens.
We have very few photos pf those early days – other than the ones in the newspapers.
Do you have any anecdotes about classes? What prompted you to become a part of RAA? I'd love to hear from you or arrange to visit or meet with you and record your stories for posterity. I know you all have such treasures.
Many thanks, Liz Coviello, Historian in the Cupboard.
Newspaper Feature
Member Brad Willason  was featured in the Riverside Press Enterprise Artist Spotlight Friday, April 18th.
Bio Book Growing
Many thanks to those people who have been submitting new or up dated Artists Bios. The book is starting to fill up again. Keep them coming. Don't forget a few business cards in jewelry cases or in the book with your bio.
Many thanks, Liz Coviello, Historian in the cupboard.
Ceramics Workshop Summer 2014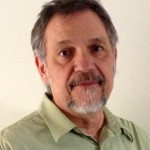 Take a  week long  stoneware ceramics workshop with Raúl Acero this summer at the University of Redlands where he is a professor of art.
Learn wheel throwing and hand building techniques, glazing and firing functional pottery and small sculpture. All skill levels welcome, including beginners.
The class session is from May 12 to May 19th 6:00 to 9:00 P.M.
The workshop fee is $350.00 All materials are included.
Space is limited to 15 people
visit www.raulacero.net for more details
Schwartz Photography Exhibit in May
Travel photography by RAA member Penny Schwartz is on display at the Wavelengths Salon and Gallery, upstairs at 19 E. Citrus Ave. through the end of May.
Schwartz has been an area freelance writer and photographer covering the arts for more than 30 years and wrote a local travel column for more than 15 years.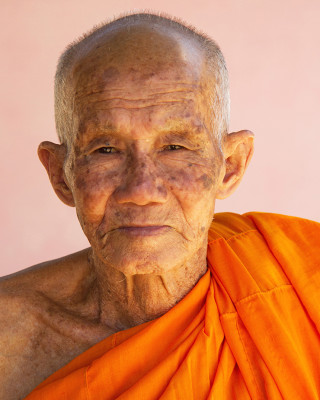 "As an incorrigible world traveler, I am drawn to vibrant vistas and colorful cultures," she said. "Photographing these scenes and people has become a natural extension of my fascination with worlds different from my own."
She has photographed in such remote places as Central Asia and Tibet as well as closer locales such as Big Sur, Bryce Canyon and Sedona, Arizona.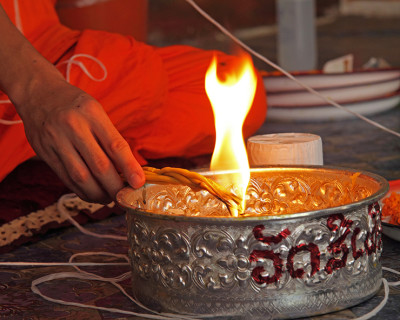 "My penchant is for people, the more colorfully and unusually adorned the better," she said. "However, photo safaris to East and South Africa introduced me to quite a few animals whose likenesses now number among my favorite images."
She credits photography classes at UCR Extension and the Redlands Adult School with helping her hone her skills. She has exhibited her work at San Bernardino's Feldheym Central Library and the RAA gallery as a featured artist and has joined with Redlands photographer Caroline McAllister in exhibits at the University of Redlands Alumni Gallery and the San Bernardino Valley College art gallery.
"Improving my photographic skills is a continuing goal as I travel the world seeking new sights and scenes," Schwartz said. "Most recently I have been to Laos and Burma, where the photo opportunities were potent and plentiful."
Gallery hours are 9 a.m. to 5 p.m. Wednesday to Saturday. For information, call (909) 335-5888.