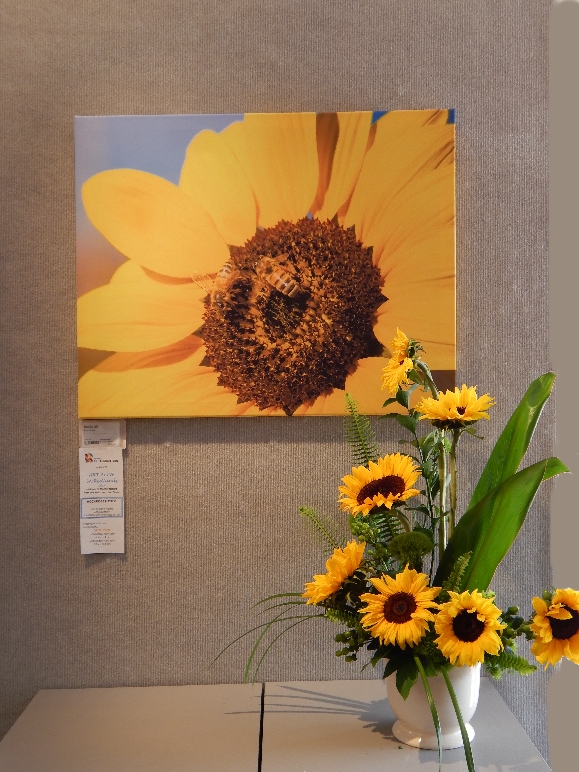 12 May

RAA News May 2015
Art Alive Flowers!
Many thanks go out to our florists who chose a piece of art, or two, to create their own original designs in live flowers. Hockridge Florist, City Florist, and Joanne Ohnemus (Bird Abode) set up their arrangements in the gallery for the enjoyment of the Redlands Horticultural & Improvement Society's Garden Tour visitors. Hockridge Florist chose a photographic close-up of a sunflower by Bruce Herzig and then had a big white vase full of sunflowers and draping greenery (no, I'm not a gardener!). They also chose an oil painting by Tomi Olson and matched the painting with a square glass vase with salmon/pink tulips. City Florist also chose a sunflower- a giclee print of a watercolor by Maggie Macro. Joanne Ohnemus selected her own multi-media piece, a wooden rainforest scene with colorful birds. Her matching flower art featured succulents and a wooden bird.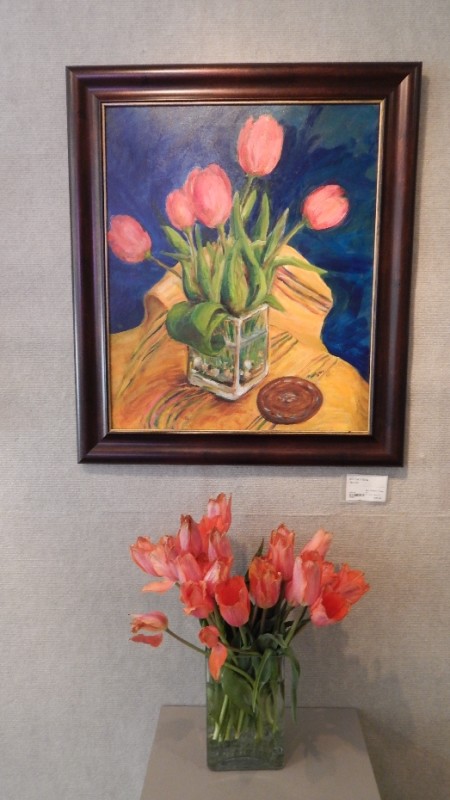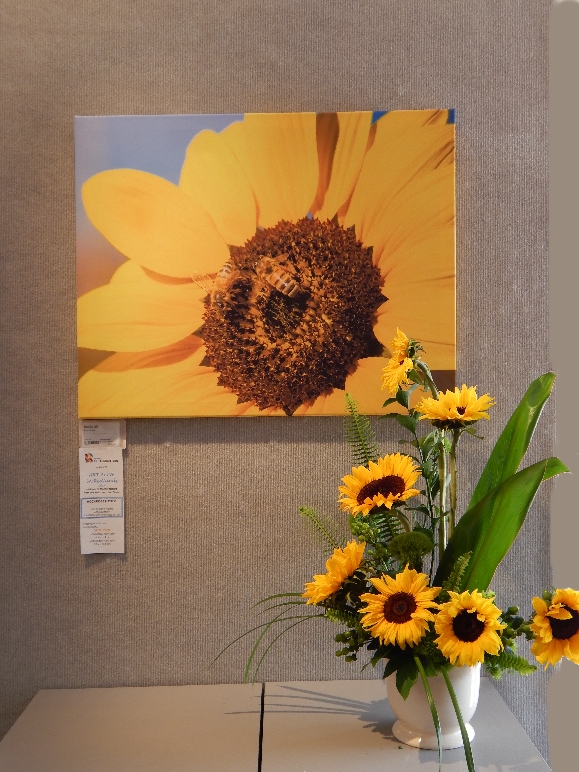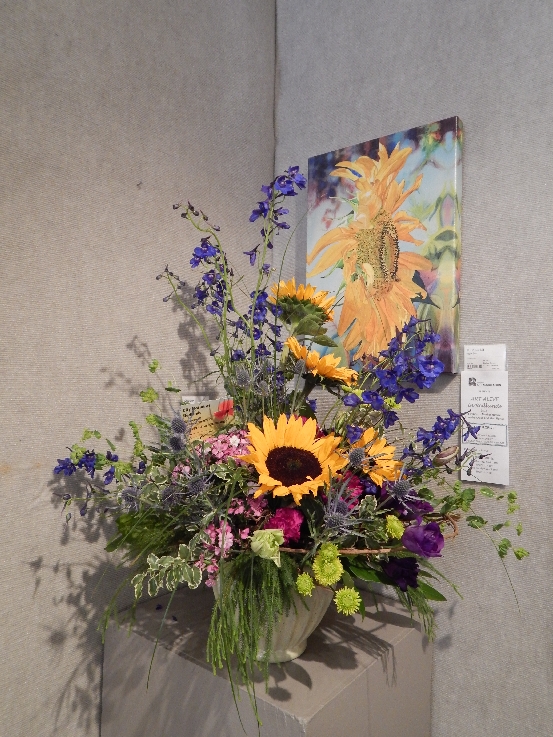 Sandy Davies, Publicity
Jewelry Kiln Firing Available
Tia Shira has offered to keep a firing schedule of the small jewelry kiln for any artist @ $10 per firing. The kiln is good for precious metal clays and enamling, etc. Contact Tia to get on her schedule by emailing: tiashira@yahoo.com.
Art-in-the-Park May 23 & 24
Smiley Park will become a gallery for RAA's Artists at Art-in-the-Park
Redlands Art Association's artists and craftsmen will exhibit and sell their work at this annual outdoor event. A variety of art will be featured – oils, acrylics, sculptures, watercolors, photography, weavings, hand dyed silks, etchings, glassware, ceramics, jewelry, wood crafts, ETC.
Open Memorial Day weekend, May 23 & 24 from 10 am to 5 pm daily at Smiley Park, adjacent to the Police Annex (old City Hall), on the corner of Vine and Orange Streets, downtown, Redlands.
Check out the line-up of musicians who will be entertaining us at Art-in-the-Park and/or Redlands Festival of Arts: Matt Coleman, Circle Band, Rullian, Darcie Rickert, Jennifer Sparks, Wendy Hunt, Dan Klooster, Third Stream Crossing, Ana Gonzalez, Strange Indeed, Prairie Sunset, Chad Nelson, Stephanie Diane Moore, Shepdogs, and the Claytones.
Also in progress will be Redlands Festival of Arts behind Smiley Library, across the street from Art-in-the-Park. … Fine arts, music, theatrical events, Kid's Zone, food trucks… A wonderful day of Art!
The Redlands Art Association is a non-profit 501(c)3 organization. The Sales Gallery and Art Center at 215 E State St, downtown, Redlands displays member's artwork year round, as well as offering youth & adult art classes. Open to the public Monday through Saturday, 10am to 5pm. However, the Gallery will be closed the weekend of Art-in-the-Park.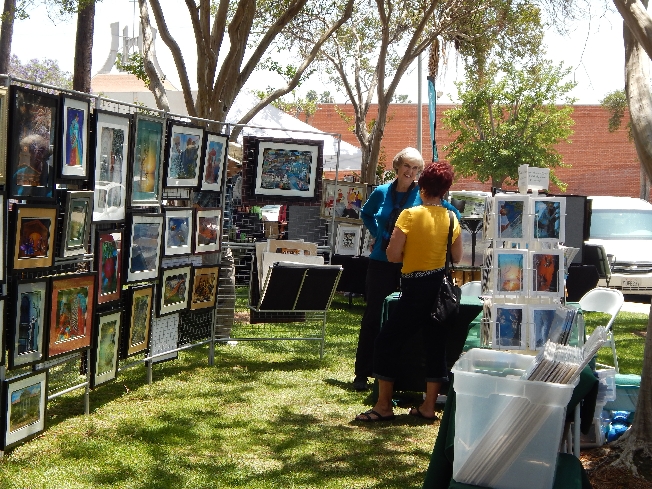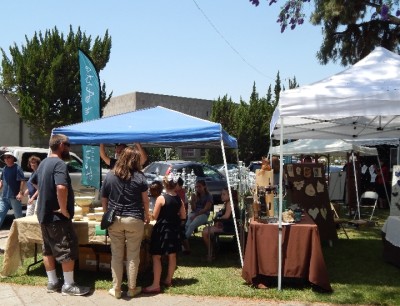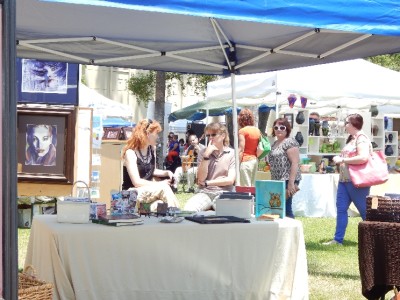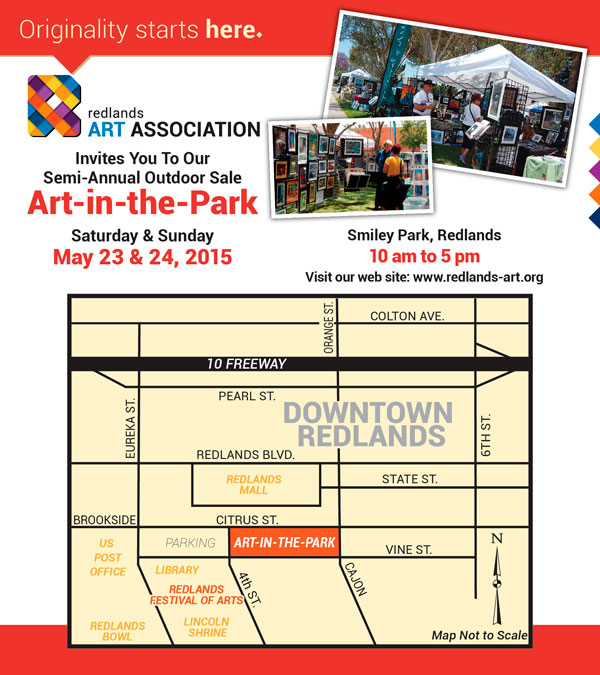 Sandy Davies, Publicity
Artist Bios
Many thanks for the new Art Bios which regularly appear in my box – please keep them coming in.
If you are planning to be a Featured Artist, remember to make an Artist Bio for yourself to go up with you show, everyone wants to know a little about the Featured Artist. Please submit a copy to the Featured Artist Coordinator who can forward it to the Newsletter and leave me with a copy as well which I can add to the Bio book.
Thanks,
Liz Coviello, Historian in the Cupboard
Won Koh is First Place winner, citrus category, at the National Orange Show
Won Koh, RAA member, wins First Place for her oil painting of bright red peppers in the National Orange Show annual art exhibit. The art entries are submitted for the Citrus Category or Open Category. Koh's painting won for the Citrus Category. If tradition holds, her painting will be purchased by the National Orange Show Association for their permanent collection that dates back to the 1970s.
Sandy Davies, Publicity
Kay West, Featured Artist In Spokane, WA
RAA member Kay West will have a select ten iPhone photographs on stretched canvas featured in the Wild, Wild West Show at Manic Moon & More Gallery, Spokane, WA. West's photos are often highlighted on a number of Instagram hubs. See why! Show will run from May 15 – June 15. If any of you folks are in Spokane area, please drop by. "I'd love seeing my Redlands friends!" Check out her Instagram gallery @kweststudio8.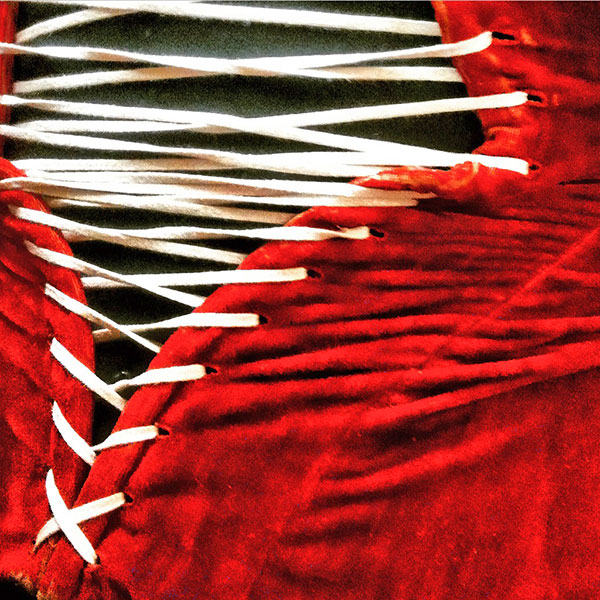 Success!
Our appeal for a Treasurer has met with outstanding success. I am delighted to announce that Kris Bussard has agreed to become the RAA Treasurer. Kris is a practicing artist and CFO of the Alta Vista Credit Union here in town. Please congratulate and thank her when you happen to cross her busy path.
Larry Harvill, Chairman of the Board of Directors
Outside Workshop
Charlie Ciali will teach another workshop in Encaustics at his studio in the desert.
When you think of encaustics, think "hot wax". Wax is heated and colors added while it's hot. Then colors are spread on a board, canvas, etc. to create a painting.
FRIDAY & SATURDAY, June 19 & 20: 10 am – 4 pm
Fee: $190: includes both days; Discounted Member fee: $150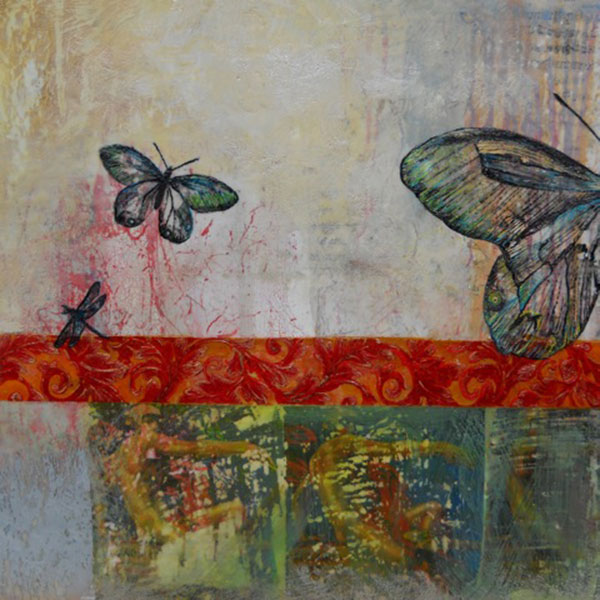 Sign up at RAA
Carpooling to event May 20
Who would like to join me to carpool to this event at Caltech, Beckman Auditorium in Pasadena at 8 pm Wednesday, May 20:  "Watching Paint Dry and Colors Fade: The Intersection of Art and Science"?  Materials scientist Katherine Faber was part of the research team that determined the blank sky in Homer's 1887 watercolor "For to Be a Farmer's Boy" was once a brilliant orange-red sunset.  Faber discusses the science in solving mysteries of our most treasured art objects.  Events.caltech.edu.
Submitted by Winnie Stephany
Email: wstephany@verizon.net, Telephone: 909-793-5100
Margaret Clark Art Education Enrichment Fund (MCAEEF)
Annual Report for 2014-2015
It has been a pleasure for the MCAEEF committee to receive, review and allocate grant, scholarship and award funds again for the 2014-2015 fiscal year. As you are aware, funds used are generated by the Classic Film Series and we thank Annette Weis for her expertise and enthusiastic hard work.
The Committee takes its responsibilities very seriously. Providing and enhancing art education in Redlands and surrounding communities is our goal and to help achieve this goal the following projects were funded. The committee not only funds the projects but also monitors and evaluates their progress in order to insure that our resources are being used effectively and appropriately.
Here is a list of the grants, scholarships and awards funded this year:
 Grants to Schools:
| | | |
| --- | --- | --- |
| Smiley School | "Arts Attack" in the Classroom | $1000 |
| Kimberly School | Artist in Residence | $2000 |
| AAA Academy | Minimum Day Art | $1500 |
| Judson/Brown School | GATE After School Art | $1000 |
| J. Franklin School | Multicultural Art | $2000 |
| Grove High School | Shakespeare Production (set design) | $2000 |
| Redlands e- Acad. | Beauty Through The Eyes of Children | $2000 |
| Orangewood HS | Palm Springs Art Museum Trip | $545 |
| AAA Academy | Kingsbury and McKinley School Art Clubs | $1000 |
| Kimberly School | Meet the Masters | $3000 |
Other Grants:
| | | |
| --- | --- | --- |
| Micah House, Oxford | Art Enrichment Classes | $1100 |
| Micah House, Chapel | Art Enrichment Classes | $1100 |
Scholarships and Awards:
| | |
| --- | --- |
| Redlands High School | $1200 |
| Redlands East Valley High School | $1200 |
| Citrus Valley High School | $1200 |
| Orangewood High School | $600 |
| Grove High School | $350 |
Total amount given for grants: $ 18,245.00
Total for Scholarships/Awards $ 4,550.00
Total amount funded: $ 22,795.00
RAA is indeed reaching out to bring are education to our community!
Submitted by Jerry Meeker, MCAEEF Chair