13 Nov

RAA Program – Rene Lalique glass art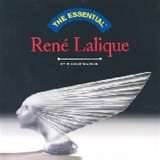 RAA is pleased to have returning art historian, Linda Zoeckler, present her lecture and slide show on French artist, Rene Lalique's art and architectural glass. If you remember her program on Lalique's jewelry, you know how interesting it was.
During the early 1900's, Rene Lalique was the most celebrated artist and glassmaker in the world.  He is renown for his magnificent jewelry designed and created during the Art Nouveau era but also, of great significance, are Lalique's achievements in glass.
 You won't want to miss this opportunity to hear about Rene Lalique glass and see large screen pictures of his magnificent work.  Linda and her husband, John, visited and photographed The Oviate Building in Los Angeles before much of Lalique's splendid glass was removed.  John's slides of his photos will be in Linda's presentation.
 Tuesday, November 13 7 pm
The Tuesday night program is open to the public…free to RAA members and $3 to nonmembers.