04 Aug

San Manuel Education Grant
RAA's Youth Art Education program gets help from San Manuel
Th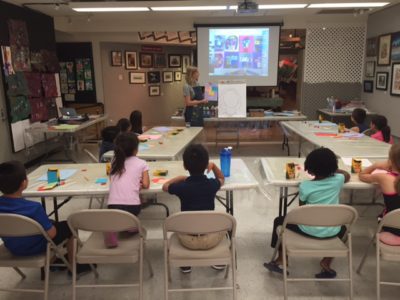 e Redlands Art Association believes art education should be a lifelong endeavor and it starts with the young. They are pleased to announce that the San Manuel Band of Mission Indians has given a donation in the amount of $2,100 to support RAA's Youth Art Education Program. These funds will provide 14 scholarships and general supplies for those students with a financial need. The RAA Director of Youth Education, Suzanne Burke, will oversee the distribution of the funds.
Burke reports RAA has been conducting youth art classes for more than 40 years. There are classes available every afternoon during the RUSD school year and some Saturday seasonal classes. They also offer Homeschool classes two days a week in the morning.
RAA's California accredited teachers design the classes based on the age of the student group, 6-9 years old, 9-12 and 12+. The "Academy" classes offered are based on the Elements of Art and follow a curriculum based on the National Visual Arts Standards. This includes the language of art (line, shape, color, value, form, texture), making art (lines and colors to express feelings, facial and figure proportions, texture in 2D and 3D artwork, symmetry and composition), art in the world (research art from different cultures in California, studying the Masters and contemporary artists), and valuing art (talk about how I made it, judging works of art using elements/principles).
"Creative Journey" classes are based on the creative process in an art studio/gallery setting usually dedicated to one subject, for example: Anime cartooning or clay building.
The art classes are conducted in the East wing of the RAA Gallery where the students are surrounded by art from local artists. The student's work is displayed on the wall to give them a sense of accomplishment.
Visit RAA's website at www.Redlands-art.org, visit the Gallery at 215 E. State Street, downtown Redlands or call 909-792-8435 to learn more.