15 May

Results from Plein Air Art for Open Space Show: "Working Properties"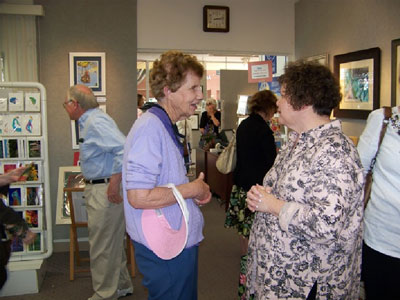 The reception for the 5th Annual Open Air Art for Open Spaces show was well attended on Sunday afternoon, May 2.  The theme was "Working Properties" and the prospectus listed 7 properties plus artist's choice of a roadside fruit stand.  Several owners of the sites attended the reception.  Yvonne Branchflower juried the show, Sherli Leonard of the Redlands Conservancy presented the awards at the reception.  the award winners are:
First place – Susan De Armond with "Orange Grove View (IOC)"
Second place – Terry Chacon with "Bachelor Buttons (3 Sisters Farm)"
Third place – Pat Ford with "Painter of the Grove (IOC)"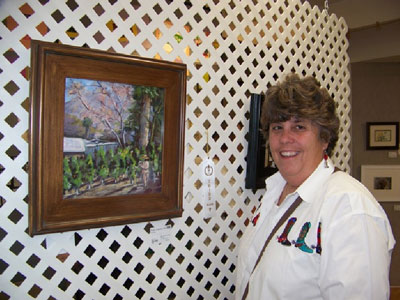 Honorable Mention – Ginger Pena with "Goats at Grove School"
Honorable Mention -Evelyn Ifft with "View from Knight's (IOC)".
The show-within-a-show was exhibited for 1 week, 15 artists participated and 27 artworks were submitted.  The co-chairs Ginger Pena and Evelyn Ifft thank all who participated and helped make the show a success, 6 paintings have been sold at this date.  The proceeds from the show fees and sales are shared evenly between Redlands Conservancy and the RAA.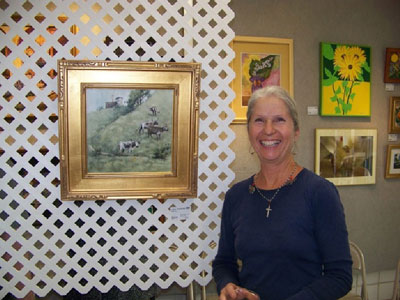 Submitted by Evelyn Ifft