23 Jun

Robin Morrow & Darrell Harris 7/17 – 8/6/21

Robin Morrow ~ paintings on metal

I was born an artist. With the encouragement and support of my parents I began working professionally at age 14 doing portraits from photos at their drugstore. Supporting myself and then my family as an artist has been challenging, but I wouldn't have traded it for any other occupation.

There have been so many interesting jobs over the past 48 years! I've worked at the Disneyland Hotel painting illustrations and all of the decor in the Monorail Bar, won public art competitions for large exterior murals, was an art instructor for Crystal Cruise Lines, made numerous sculptures for Todai Restaurants including a 45′ octopus, worked as the illustrator for a sign shop, designed stained glass, made wax sculptures for bronze castings, painted murals for custom homes and restaurants, exhibited at the Art-A-Fair in Laguna Beach and won their poster competition in 1994, painted all the sushi glass for the Kabuki Restaurant chain, designed carpet, had jobs in graphic design, sign painting, pin striping, animation, painted all the murals at The Hideaway Cafe in downtown Riverside and sculpted their cement trees, worked with designers on commissions for their clients, and most recently have been enjoying making art for galleries.

I also graduated with honors from UCLA with a degree in Fine Art. Much of what I learned in college is what I'm showing now: art with soul and purpose. Helping to shape and harmonize a patron's environment is such an honor! If a customer's room can be pulled together with one of my paintings on metal I'm thrilled! In my multi-media art, every scrap I use has a history of its own and adds to the energy of the finished piece. The rust is original and so many of the materials I use cannot be fabricated, only found in nature often by the side of the road, deep in a forest or lonely desert landscape waiting to start it's new life as a cherished object in a lovely new environment.

I've spent years developing my abilities, but my original talent and path was a gift from God, and I'm grateful!

Darrell Harris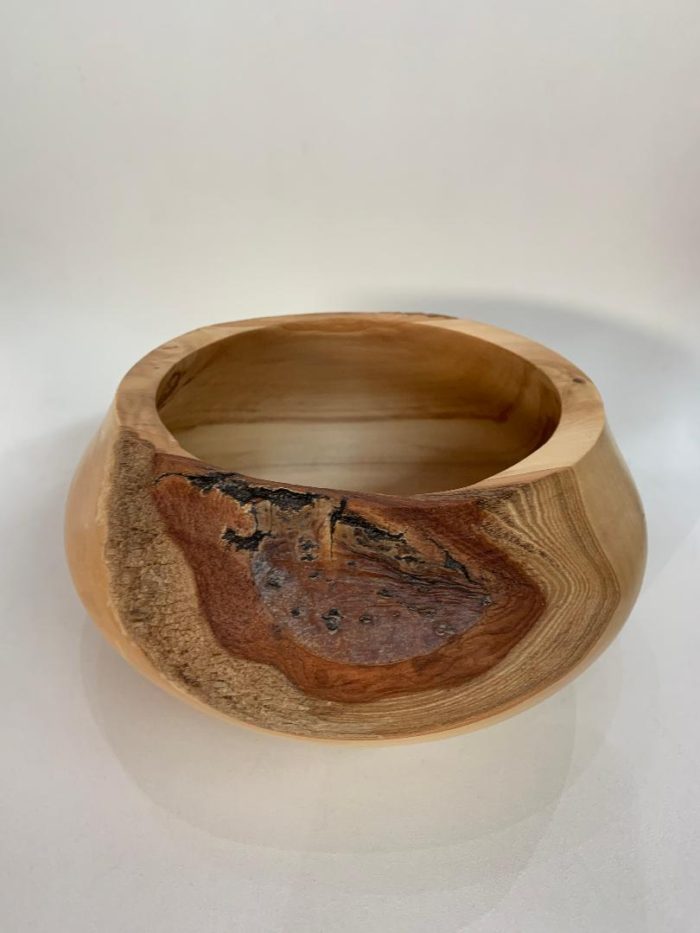 A woodworker extraordinaire, Darrell will show off his talents.