07 Dec

Rujai Rickard, Jan 15 – Feb 2

Jia Ru was born in Taiyuan, China and later resided in Beijing and Shenzhen. She attended in the College of Decoration Shanxi Institute of Arts, and received her Bachelor of Arts degree in 1989.  In 1994, she was named a National Professor of Art in China.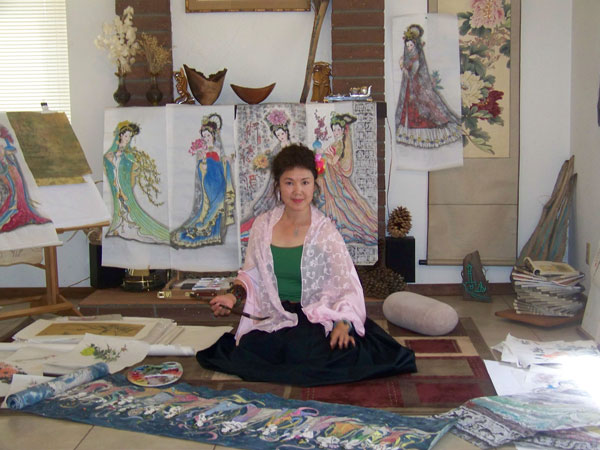 In 1995, she received international recognition of her work as the leading designer artist for the Fourth International Women's Conference held in Beijing.  Her works have appeared in many exhibitions in China, Singapore, Malaysia, Thailand and the United Kingdom and many of her works are in private collections in those countries. Her most notable patron being that of the ex-Chairman of the People's Republic of China, Hua Guofeng. She is a member of China Design and Decoration Association, the Guangdong China Artist Association, and has been secretary-general of the Hong Kong International Artist Association.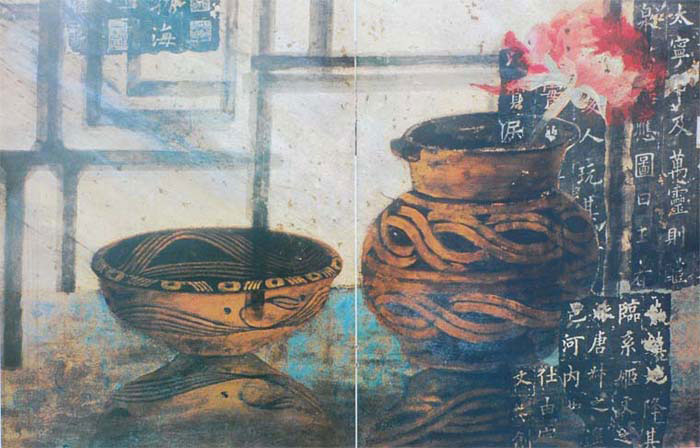 In her paintings, she is attempting to express her life as drawing energy and inspiration from both the natural and spiritual worlds; to create beauty in the corporeal world.
She now resides with her husband in San Bernardino.