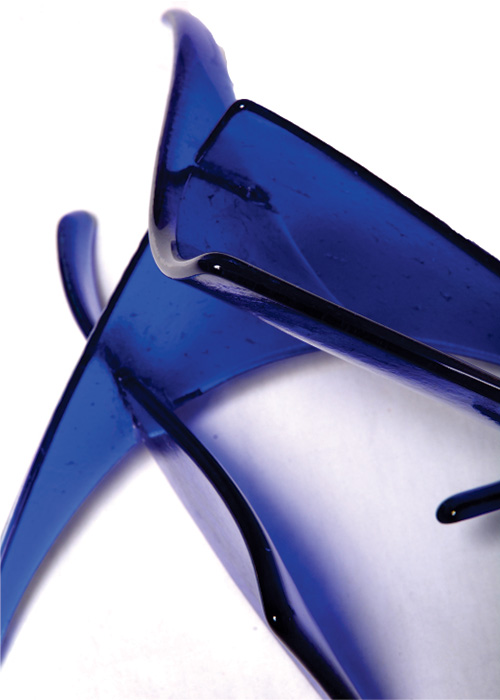 25 Nov

Ruth Wood: 12/14-1/9
December 14th – January 9th
Reception: Saturday 14th December, 2-4pm
I was born in Riverside, grew up in Long Beach, and returned to my "roots" in 2003. I majored in art in high school and early college years with emphasis in metalsmithing and ceramics with a lot of macramé thrown in as that was a "thing" back then (I even won awards with it).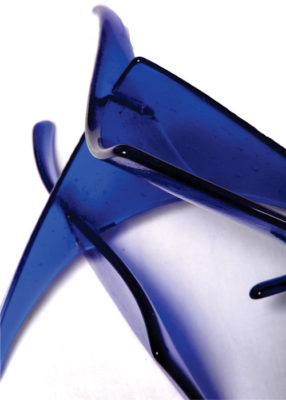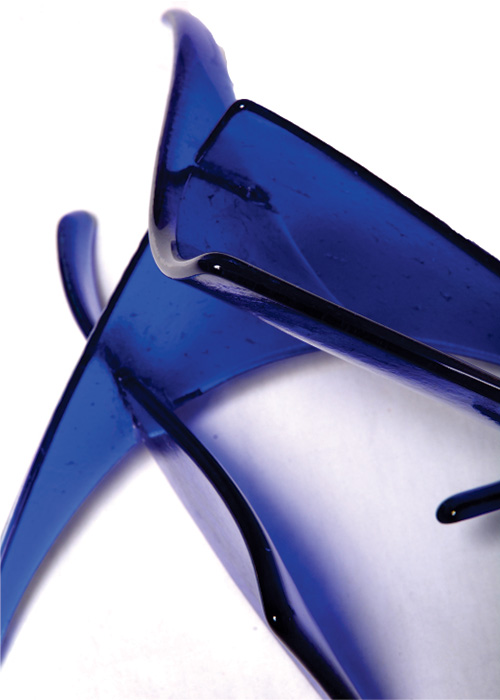 I love glass. It is clear or opaque. It can block the light or let it through. It is fragile but can be strong or we wouldn't make windshields out of it.  It's decorative, functional, or both. I wanted to pursue glass blowing after high school but the only opportunities in those days were too far away, or too expensive. Reality set in, and I thought it best to pursue a career that may prove more lucrative in the long run. Art became a "hobby".
In the summer of 2010, my husband and I were browsing through the Sawdust Festival. There was a lot of glass art, but it wasn't all blown. I asked one of the artists how she made her plates and bowls. She explained that it was all fused glass, fired in a kiln, somewhat like ceramics. And that was all she wrote! I've read every book, and taken all the classes I can find, many from the pioneers of the technique. Opening the kiln is like Christmas morning, and I get to celebrate it many times a year.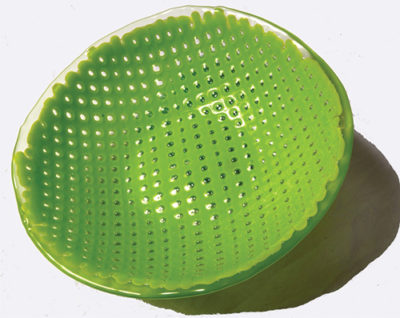 Recently, I took some classes from some excellent artists and metalsmiths. I would like to thank Franesca Watson and Robert Lopez for bringing me back. My most recent work combines my old love of metalsmithing with my new passion for glass. I am completely blessed.
Thank you to the Redlands Art Association for providing such a wonderful, and affordable, outlet for artists to show and share their work. I'm flattered and honored that I was selected to be the Featured Artist.  And thank you to my husband for his endless support and encouragement. He never even asks why I need two polishing wheels or why I've drilled all those tiny holes in that really nice piece of wood he was planning on lathing into a pen!
My mother (Ann McNamee) was very creative. She sewed, cooked, made bread dough Christmas ornaments and "snakes" out of juice cans (don't ask), plus, she could draw, a skill I have yet to develop. She also loved glass. We discovered and shared many outlets for our creative drive, but never glass.  She passed away just before I learned about fused glass, and I named my company Mack Glass after her.
For more information, please contact: Ruth.mackglass@gmail.com