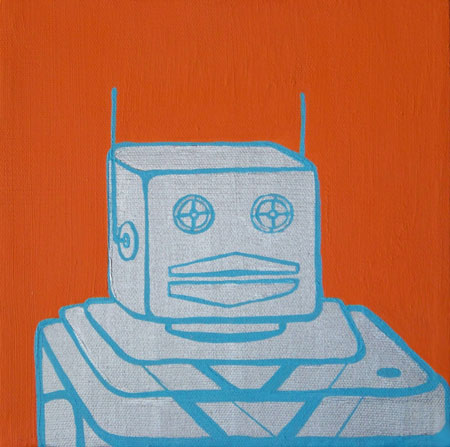 07 Sep

Scott Monteith: Sept. 11 – Oct. 2

Artist Scott Monteith will be showing his newest collection "Other Worlds" at the Redlands Art Association, located at 215 East State Street, from September 11th through October 2nd.  The gallery is open Monday through Saturday from 10am until 5pm.  Works include all sizes of paintings from the larger landscapes to the smaller paintings of rabbits, robots, and quail.  "I have always been an outdoors person and very in tune with nature.  The newest pieces of quail and birds are inspired by the shapes I use in my L.E.N. series.  Each night the quail roost in the palo verde trees in front of my studio in Wonder Valley and do their routine of running around in circles chasing one another, calling out to their family members before the group shoot up into the trees for their nightly protection.  The quail represent family, they are always looking out for their family members.  When one senses danger they are all alert and scatter in different directions and begin calling to each other to regroup within minutes."  Monteith's studio is located next to the Joshua Tree National Park and the U.S. Marine Corps Air Ground Combat Center, a juxtaposition that is evident in his work.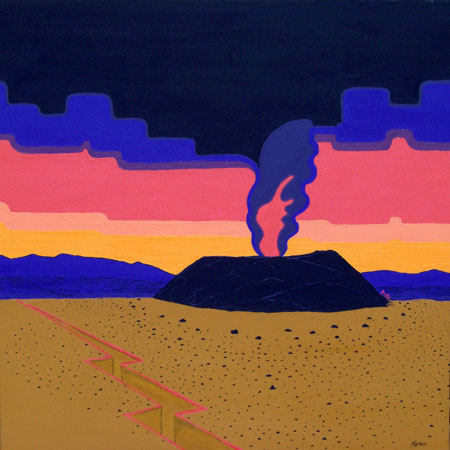 The paintings that make up "Other Worlds" by Monteith explore the California desert.  The artwork depicts familiar scenes in a different light as well as images alien to our own experiences.  In the midst of what most would consider a lifeless, desolate desert Scott has created an oasis that one would not expect.   Likewise, his images are a surprising break from the monotony of the real world.  "Fantastic yet Familiar at the same time, slightly Alien yet so Appealing, none the less.  The Colors shout LIFE and his simple yet sophisticated Shapes call out Desert." (Mita Marklnad-Barter, Curator of the 29 Palms Art Gallery)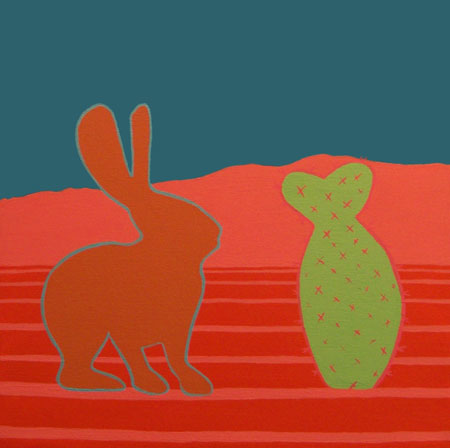 You can view more pieces at his website.