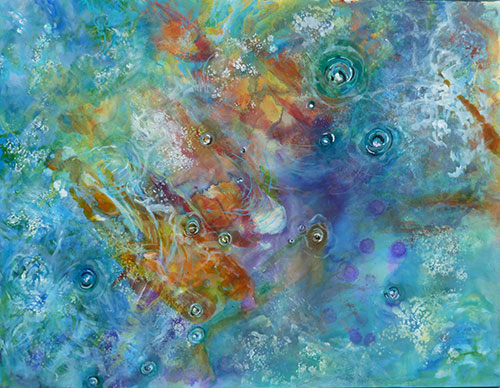 01 Sep

September Program: Art & Abstraction – Simply a "Blurred" Reality
with Angela Koenig
Tuesday, September 22 @ 7:00 PM
Abstract artist and watercolorist, as well as an artist known for her various styles and media; Angela Koenig, will be the guest speaker at the Redlands Art Association on the evening of September 22 @ 7 PM.  She will discuss her art and her desire to express, that which is beyond the visible.  She says, "Most artists concentrate on the visible.  I strive to capture what is underneath the superficial layer, to convey the very essence of my subjects. I'm not just putting a brush to canvas.  Every stroke is an untold story: every painting reflects a vision of vitality and spirit." 
Angela will briefly examine the history of the abstract movement in art and show its relevance to her current work.  Also, a brief demonstration of techniques she uses to create her expressive, water media paintings will be presented.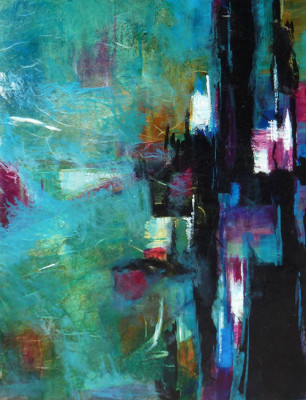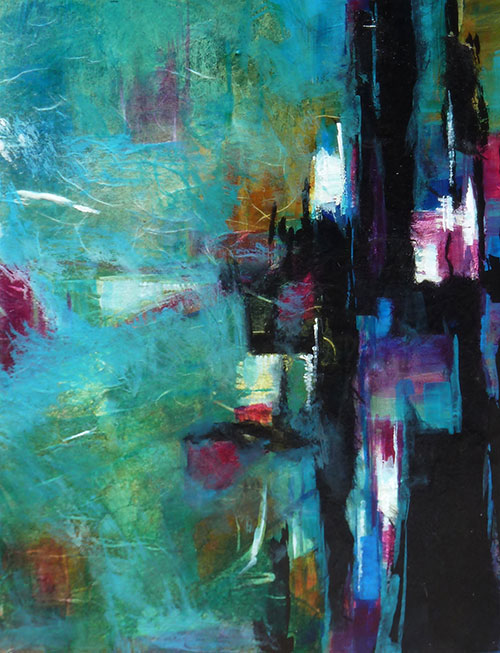 Over the years, Angela has developed her artistic skills using a variety of media. They include; watercolor, acrylic, encaustic, mixed media, pastel, printmaking, oil and Chinese Brush.  Her spontaneous assembly of color and texture propels her distinct style, as she strives to capture the essential soul of her subjects and the landscape in which they live.
Growing up in a Navy family, she became a student of the world.  This offered opportunities for extensive travel and study with globally renowned artist in Germany, China, the Philippines and beyond.  She completed her college education with an emphasis in the arts.  She then entered the corporate world of business; where, as a woman executive, she combined her artistic sense of design, color and style.  Here she was able to understand the intrinsic nature of people and hone her interpretive skills, which have proven invaluable in the artistic search for the essential psyche of her subjects.
An award winning artist, Angela is represented by Brandon Gallery in Fallbrook, CA., and has been featured in several Southern California magazines, including KOI USA and News Net's Southern California Lifestyle. She has participated in many invitational shows and is a working member of the Critical Eye Studio.
The Tuesday Evening Program is FREE to all.