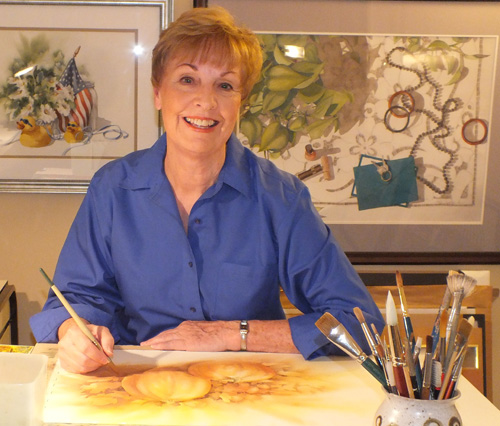 04 Dec

Sheila Hansberger 12/11 – 30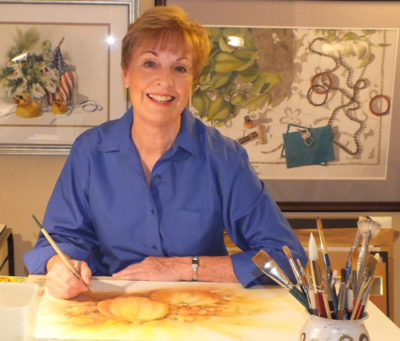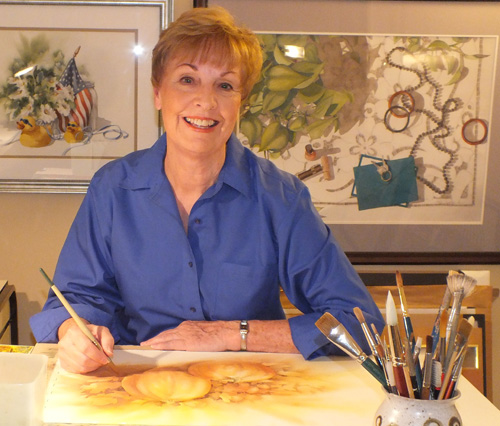 The Redlands Art Association has chosen Sheila Hansberger, N.W.S., W.W. as their Featured Artist for an exhibit December 11-31, 2016. Hansberger, a former commercial artist who switched to creating fine art over thirty years ago, is best known for "negative painting." The technique is often associated with the watercolor medium, and describes the weaving of dark passages into a painting which, in turn, allows the light areas to be featured.
Sheila's abilities have earned her Signature memberships in the National Watercolor Society and Watercolor West. Her works are collected by private individuals, as well as public entities such as Mt. San Jacinto College, the National Orange Show, and the San Bernardino County Museum. Approximately two dozen of her paintings hang in Redlands Community Hospital's permanent collection, and another dozen belong to the Redlands History Museum.
Recognized for her scenes of familiar landmarks, Hansberger will be displaying several watercolors inspired by a trip to Redlands' sister city, San Miguel de Allende, Mexico. Also in the exhibit will be her ever-popular high-key flower paintings.
The public is invited to view the work of Sheila Hansberger and other members of the Redlands Art Association who will also be showing at the gallery. A reception is planned for Sunday, December 11, 2016, 3:00 – 5:00, at RAA's gallery, 215 East State Street, downtown,Redlands, CA. The show will continue through December 31st.