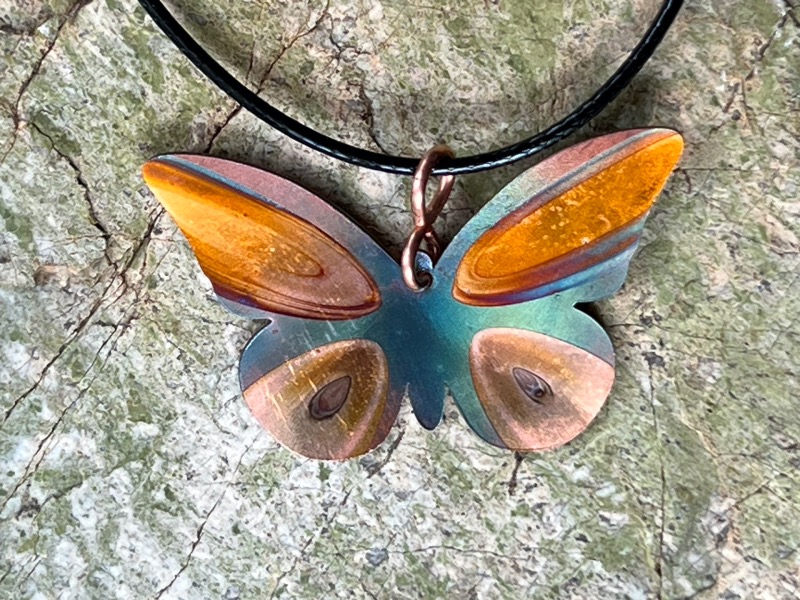 28 Sep

Sue Priest 9/30–10/27/2023
Opening reception:  Saturday October 7, 1-5 pm
Southern California Artist Sue Priest works in a variety of mediums in an effort to challenge and express herself innovatively.
Originally a wetland ecologist, in 2017 Sue's life work took a radical change and the need to reinvent herself became necessary. Relocation and reinvention were both accidental and synchronistic, as was the discovery of copper flame painting. While Sue was teaching herself to silversmith by using copper, she observed copper's unique reactiveness to heat and chemicals. For the past five years, she has been cultivating copper flame painting skills. She draws on and colors solid copper pieces with a torch to create original wall art and jewelry.
Sue also works in more traditional mediums such as acrylic and pastel. Although the mediums are more traditional, Sue's approach to them is currently evolving from representative work to contemporary abstract with tenets of cubism. Art like science for Sue is about discovery and exploration to form a greater understanding of the world around her.