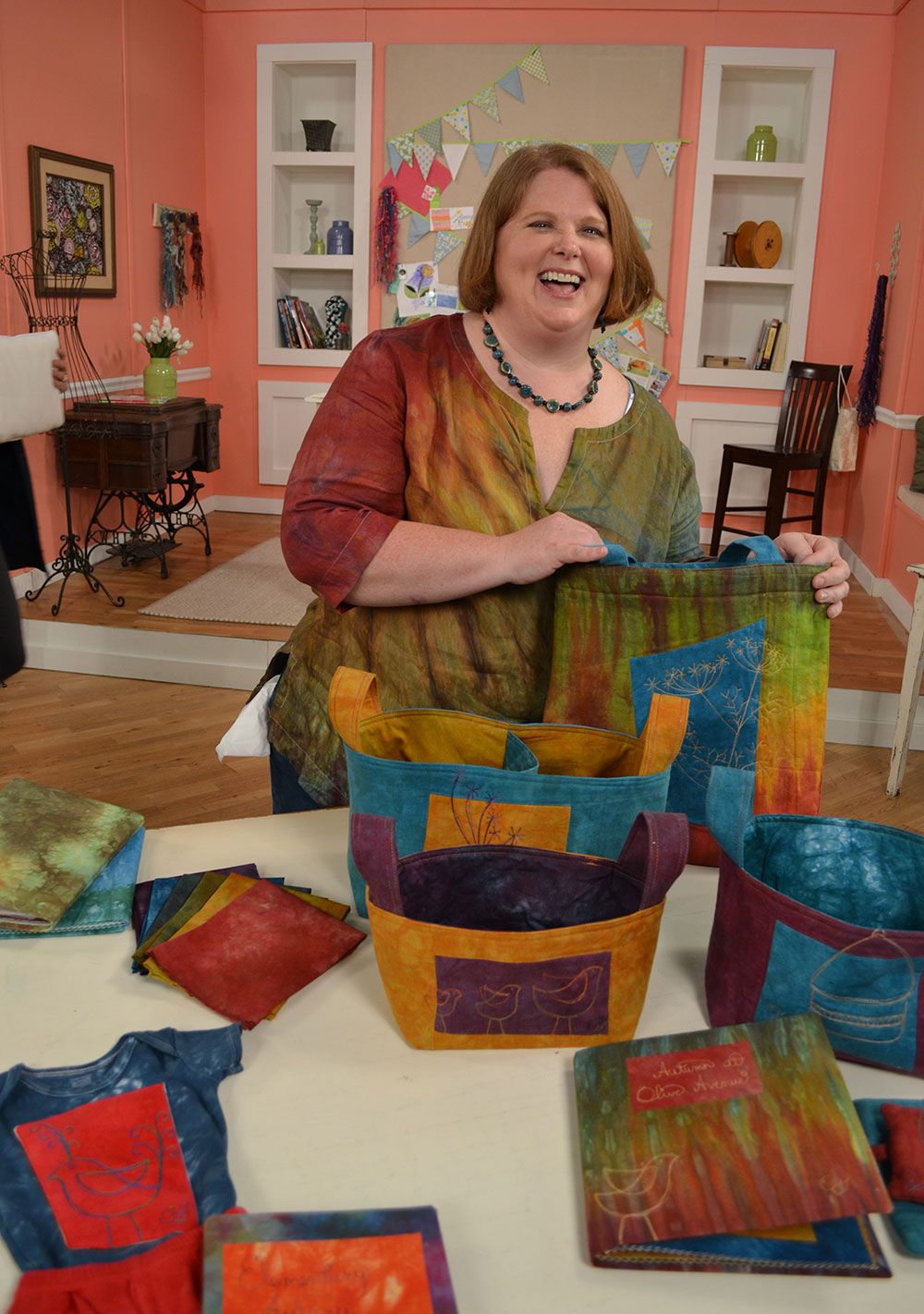 25 Oct

Textile Artist November Program
My Journey from Traditional to Art Quilter by Candy Glendening
Tuesday, November 29 at 7 pm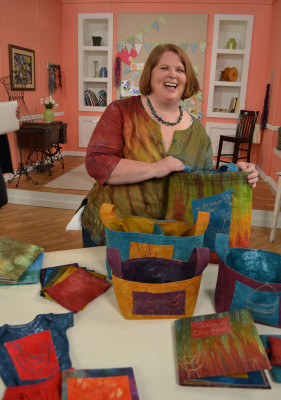 Redlands textile artist Candy Glendening is addicted to color! She dyes fabric so she can have just the hue & texture she wants, and then uses it to make art quilts and "everyday art"; bags to carry, silk scarves to wear are all opportunities to create an item that brings joy to the senses of sight and touch.
She has been using Procion MX fiber reactive dyes for close to 20 years now, using just a few primary colors plus black to create a myriad of different hues. Because she can dye any color she wants the options can be overwhelming; so most of her work is done in a series that starts with curating, creating and dyeing a color palette of single and multicolor fabrics and working with it for several months in order to really absorb and enjoy how those particular hues relate to one another.
In this program, Candy will discuss how her obsession with color and dyeing fabric led her from making traditional quilts with store bought fabric to becoming the fabric artist she is today. Her story should resonate with artists of any media and help inform beginning artists who are searching for their "muse".
An avid blogger, she has had many publications in Interweave Press/F & W Media quilt magazines (29 at last count); twice her art was featured on the cover. She has also filmed 8 different episodes of the PBS show "Quilting Arts TV". Interweave has also produced Candy illustrating her artistic process in two workshop DVDs: "Dyeing to Stitch: A Comprehensive Guide to Creating Colorful Fabric Art" and "Free Motion Machine Sketching: Drawing with Thread from Birds to Botanicals".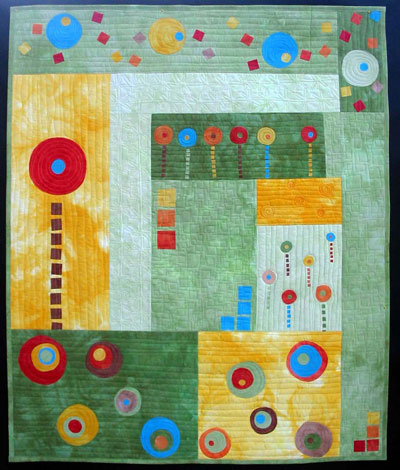 By day, she teaches Biology at the University of Redlands in Southern California. By night, weekend, and online she also teaches quilting and dyeing. She shows and sells her work at local art fairs as well as the Redlands Art Association. She joined the Redlands Art Association in 2008, and has been its newsletter and website designer since 2009. To view more of her work, or gain insight into her process and inspiration, please visit her at her home on the internet: CandiedFabrics.com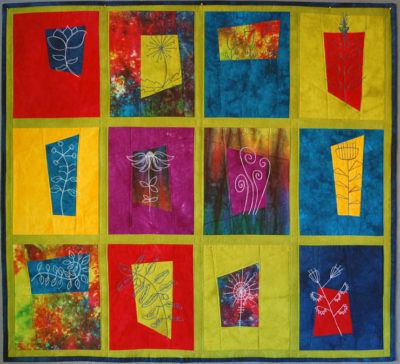 The program is free and open to the public; the gallery is located at 215 E. State St. in Redlands, CA 92373