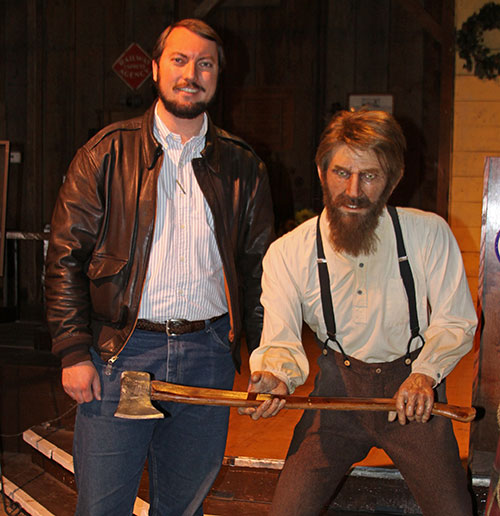 01 Apr

The Art and Imagination of Theme Park Design with Bill Butler
Tuesday, May 17 at 7:00 PM
Note:  An unexpected program conflict occurred for Bill Butler, so the date of his program The Art and Imagination of Theme Park Design, has been changed to Tuesday, May 17 at 7 PM.
Bill Butler, director of creative design for Garner Holt Productions in San Bernardino, the world's foremost theme park design and animatronics production company, will be the guest artist for the Redlands Art Association.  Butler will explain the breadth of his creative work, which he describes as involving all the theatrical arts.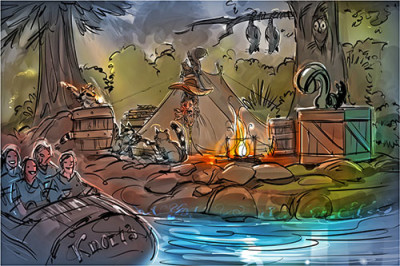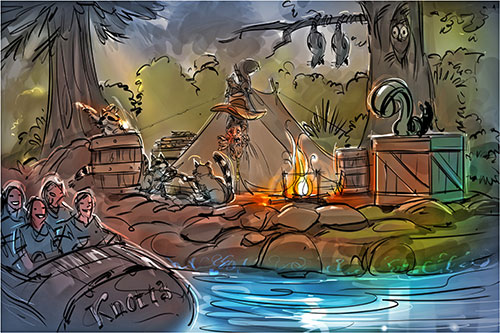 Envisioning and producing a theme park attraction involves everything from drawing, painting, model-making, scripting, sculpting, molding, plastics production, casting, skin production, steel armature, fiberglass production, mechanical systems engineering and building, costuming, fur-application, electronic control systems, video and audio media production, programming, architecture, structural engineering, people management, water, power, air management, vehicle design and production, life safety systems, lighting, audio, projection and visual effects, merchandising, to maintenance. A fully cohesive attraction engages the viewers so fully that they are unaware of the integration of the many elements. Ultimately, the audience no longer views the attraction but becomes an immersed participant.
Bill Butler, 29 has been living his lifelong dream for a decade working at Garner Holt where he designs and produces theme park attractions. His passion for creative work began early in life. As a child, while his father was serving in the military in Operation Desert Storm, Butler and his mother spent nearly every weekend at Disneyland where he soon realized that creating his favorite rides was actually someone's job, one he could aspire to having. Starting with Lego models and shoebox dioramas, Butler began to develop a vision and passion for his life's work.
In high school and college, working as a page at the Smiley Library and the Lincoln Shrine in Redlands, he became so fascinated by the life of Abraham Lincoln that he created a model of a Lincoln attraction that he pitched to Garner Holt, hoping to land an internship with the company. His tenacity paid off and Garner Holt hired the then nineteen year-old, a college student majoring in journalism at the University of Redlands.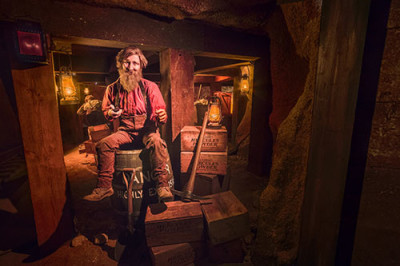 In his ten years with Garner Holt, Butler has traveled to Asia and Europe meeting with clients, pitching ideas and producing attractions. He has completed projects for Disneyland, California Adventure, Knott's Berry Farm and Universal Studios. In 2013 he had the opportunity to reimagine his favorite childhood attraction: the Calico Mine Ride at Knott's Berry Farm, which he enthusiastically describes as a dream come true. Recently, he has been at work on a flight simulator attraction at Seattle's Pier 5, on the waterfront near Pike's Place Market. Many other of Butler's projects remain top secret.
With little formal training in the field, Butler has spent his twenties at Garner Holt learning his multifaceted and creative work by doing. He remains contagiously passionate and excited by his work. "Every day, I get to do all I ever wanted to do," Butler said. Come and hear about Bill Butler's captivating work.
Submitted by Lori Powell
Program is FREE to all.