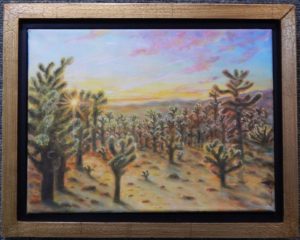 12 Jan

The 52nd Annual Multi-Media Mini Show results

The 52nd Annual Multi-Media Mini Show, sponsored by the Redlands Art Association, is on display through March 30 at the Gallery and Art Center, 215 E. State Street, downtown, Redlands.

The Mini Show has been unique to the Redlands Art Association. What makes it different is that all media is accepted. For example, artists can submit photography, digital (computer) work, fiber art, drawings, glass, sculptures in wood- stone- and metal, as well as the traditional fine arts and the limitation of the art piece to 14.5″ on any side, including base or frame. Naturally, its success has spawned similar shows, however, the MMM Show is still the only one of this scale in Southern California. 114 artists submitted 286 pieces but only 184 pieces were chosen to show.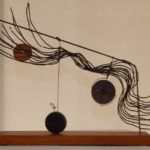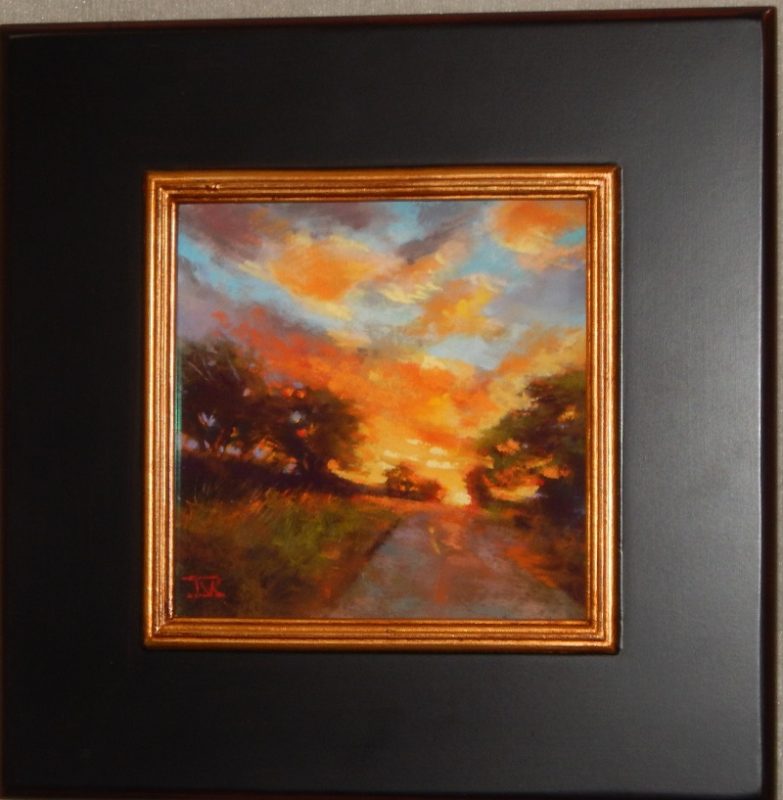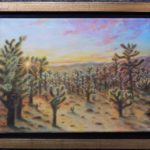 The juror for the show was Leslie Matamoros who chose the winners of the competition and awarded over $ 1400 in cash awards. She awarded first prize to Natalie Richards from San Bernardino for her pastel "Sunset Drive", second prize to Sandy Davies of Redlands for her wire sculpture, "Tsnuami", and third prize to Won Madeline Koh of Redlands for her oil painting, "Sunrise at Joshua Tree Park".  Juror's Choice Awards went to Jeff Owens and Judy Ramsey. Excellence Awards went to Morgan McCloskey and Janet Edwards. Jeff Moulds accepted the Joan Wiley Memorial Award, Holly Warner accepted the Doris Cook Memorial Award and Justin Baetz took the Past Presidents Award.  Watercolor West, another organization donates a $ 50 prize each year for Best in Watercolor. This year, Betty Pilley took the award. Honorable Mentions were presented to Kathy Paulus, Joe A. Oakes, Evelyn Ifft, and Tom Fontanes (2).
Ms. Matamoros says, "Organizations such as the Redlands Art Association give artists walls to display work, studio space to hon skills, and are a welcoming place for the public. The Redlands Art Association is a crucial piece of a thriving community. Without arts organizations, the Arts could not improve our lives through expression, understanding, and compassion.
I've had the opportunity to jury many art shows in the Inland Empire.  The Redlands Art Association's 52nd Annual Multi-Media Mini Show is an excellent example of the region's diverse talent.  In this exhibition, you will see delicate handmade jewelry, expressive brush strokes, precise drawings, joyous fields of color and abstraction, subtle lighting techniques, thoughtful narratives, careful studies, dynamic compositions, whimsical subjects, and much more." Matamoros is the Curator of Exhibitions at the Ontario Museum of History & Art, with over 18 years of experience in interpretive exhibit development and contemporary art installation.
Thank you all … the artists who built up their courage to enter a juried show.
Thank You to all the volunteers who did the paperwork, the lifting, the food prep, and the other essential jobs to get the show together. Special thanks to the crew who set up the art for the juror: Bob Merchant, Sean Houle, and Michelle Myers AND to the hanging crew: Jeff Owens, Tom Gillett, Linda Richards, and Phil Kilgore.
Gallery hours are Monday through Saturday, 11 am to 4 pm. Visitors must wear a face mask. For more information, call 909-792-8435 or visit their web site, www.redlands-art.org.