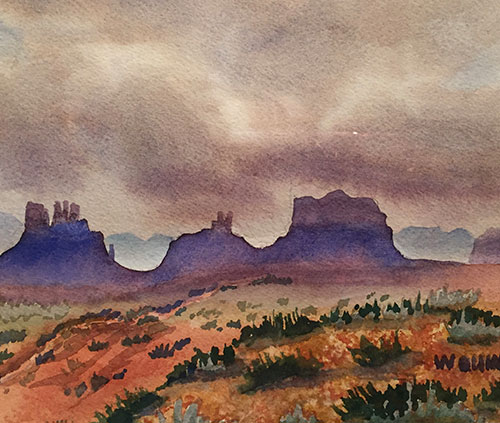 19 Jun

Wendy Quine 6/30 – 7/20
Opening Reception: Saturday June 30, 3 to 5pm
I am looking forward to being the featured artist June 30 to July 25. For those of you who don't know me, let me introduce myself. I grew up in Southern California drawing the animals and mountains and oceans I loved. My mother tells me about the art racket I had going in first grade when my classmates would ask me to draw their mothers' favorite subjects, only to pawn them off as their own in order to receive their parents' accolades. My creative side grew throughout high school and saw expression in paintings, sculptures, and many props for drama productions.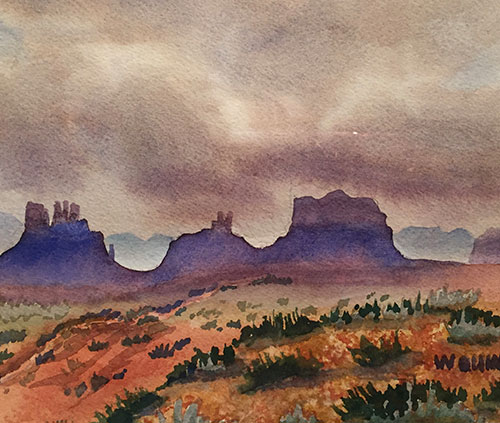 Most of my formal art education was from Indiana University, Bloomington, and University of St. Francis, Ft. Wayne, IN, where I earned my Master's in Education with a Concentration in Art. With my B.A. in English and Education, I had an art teaching minor in Indiana, so for the next 20 years I taught high school art and English, always encouraging the creativity in my students through creative writing and poetry. I have worked in and taught many media, but my favorite is watercolor for its flowing pigments, transparent depiction of mood and atmosphere, and the many "happy accidents."
In the 80's I was juried into the Southern Arizona Watercolor Guild while teaching and painting in Tucson, AZ. Enjoyable experiences there include showing and selling my paintings at the yearly show in the U. of A. Art Gallery and attending workshops by watercolorists Tom Hill and Zoltan Szabo. The sheer delight I experienced while viewing the world's great art during two trips to Europe inspired me to create art that just might inspire others. The dramatic scenes I photographed on trips to Sedona and Monument Valley in Arizona, and Santa Fe and Taos in New Mexico have influenced many of my paintings, one of which, "Mist and Mittens" was juried into the Multi Media Miniature Show at the RAA. My work has grown through classes I have taken at RAA and through teaching Beginning Watercolor classes for "Artists of the High Desert" at their gallery on Main St. in Hesperia. (I'm currently their "Featured Artist" through June 28.) My work is in corporate and private collections in California, Arizona, Oregon, Washington, Indiana, and Florida. I'm looking forward to seeing you at the "Artist's Reception" June 30.