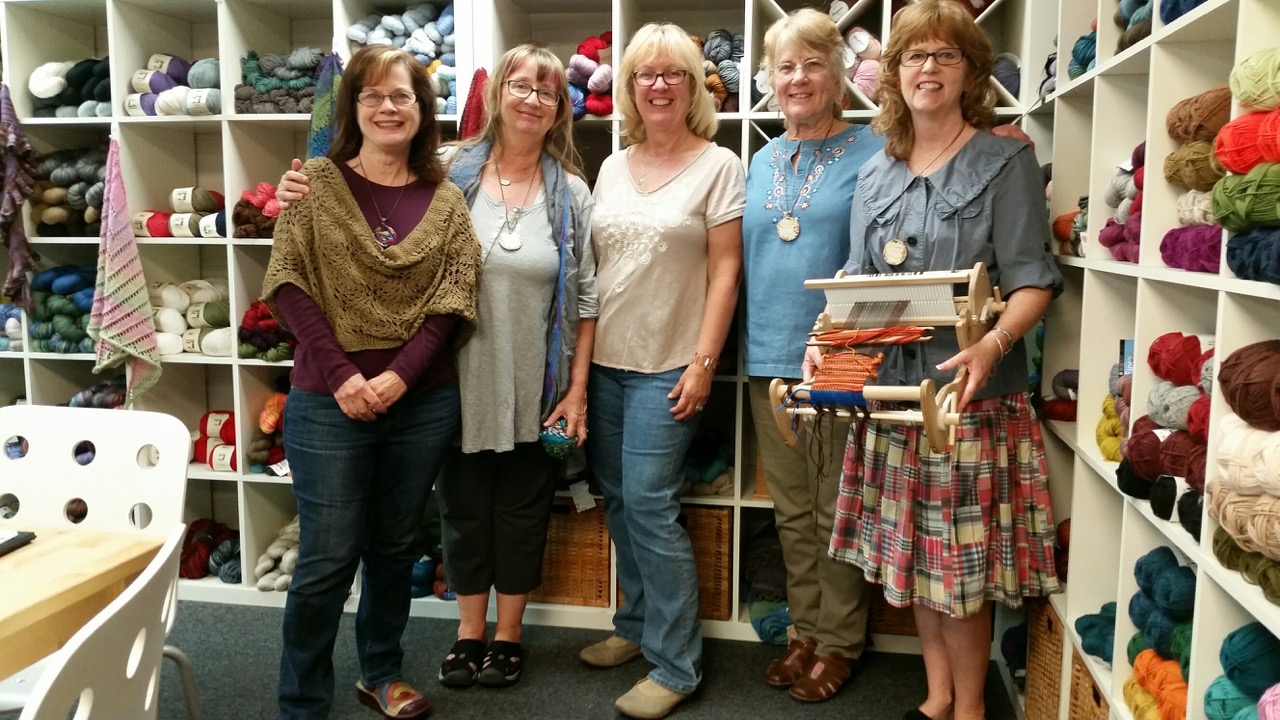 13 Jun

Wild Warped Weavers 6/20 – 7/11
Dates of show:  June 20 to July 11, 2015
The Wild Warped Weavers will be in the featured artist corner at Redlands Art Association from June 20 until July 11.  The opening reception is on Saturday, June 20, 3 to 5 PM, with refreshments.  The public is welcome to attend at 215 E. State Street in Redlands (909-792-8435).
Cheryl Frandsen, Tia Shira, Beverly Fly, Lynn Mudd and Evelyn Ifft will be the participating artists.  The exhibit will show hand woven wall hangings, scarves, pine needle baskets as well as other original fiber works by the artists.
The weavers group has been meeting every first and third Tuesdays at Hands On Knitting, 922 New York Street in Redlands for several years, 11:30 AM to 2 PM.  It is open to all interested in exploring new fiber techniques, learning different methods or solving problems.  The weavers bring their table looms or another current project that they are working on.
One member commented:  "Weaving allows me to paint with fiber and to color-outside-the-lines; I can make it up as I go along, it brings out the artist in me."  Another enjoys the physical mechanics of weaving; setting up the loom and then weaving the cloth, which could vary from a simple weave to a complex art form.  Our work is also available at RAA's regular sales exhibits throughout the year.