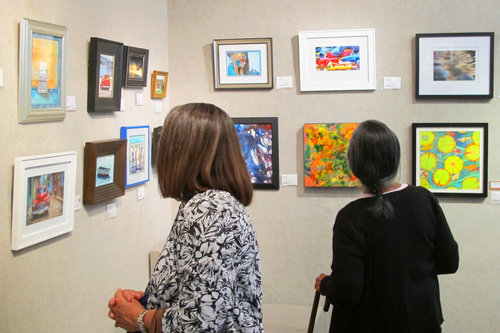 25 Jan

48th Annual Multi Media Mini Show
Variety in Mini Art!
The 48th Annual Multi-Media Mini Show, sponsored by the Redlands Art Association, will be opening on March 10 at their Gallery & Art Center, downtown Redlands. Artists will be bringing in art of all kinds as long as it fits within a 14.5" cube. The variety (Multi-Media) and the size (Mini) is what makes this show interesting. Jurist, Penny McElroy, will choose the best 150 pieces from those entered; pieces that make you say, "hmmm" and pieces that make you say, "Wow!". The public is invited to the Grand Opening on March 10, 4-7PM. The exhibit runs through March 30.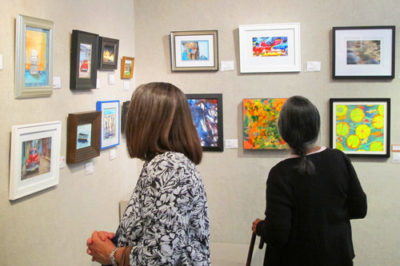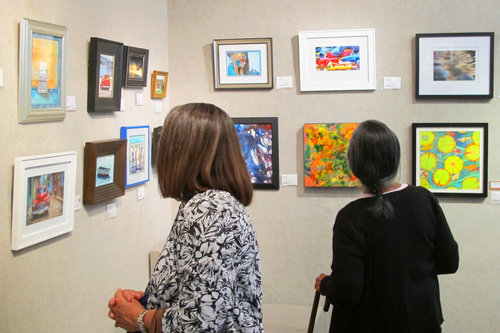 The Jurist – Penny McElroy is an artist and teacher. After earning a Bachelor's degree in Social Work, and working as a counselor for 5 years, Penny entered the graduate graphics program at the University of Wisconsin / Madison. Since earning her MFA, Penny has taught graphic design, printmaking and book arts at Bethany College in Kansas and at the University of Redlands in California.
Penny's artwork incorporates a broad range of media, from drawing and painting to 3-D ceramic pieces. Recently she has been experimenting with layered mixed media works on paper that incorporate light. Penny's work has been exhibited throughout the United States and abroad, including recently at the Cal Poly Pomona exhibit Ink & Clay, where her work, el matrimonio de Archimedes, won the University President's Purchase award. Other recent exhibition venues also include ARC gallery in San Francisco, Skylight Gallery in New York, Gallery 825 in Los Angeles, Lalit Kala Akademi in New Delhi, India, Cali, Medellin, and Manizales, Columbia, as well as Quilmes, Argentina.
For more information: www.magpieseye.com.
The MMM Show is open to all California artists and/or RAA members. The prospectus/ entry form will be available soon at the Redlands Art Association, 215 E. State St., Redlands and on their website: www.redlands-art.org. All entries must be hand delivered to the RAA Gallery on Sunday, March 5 between 10am – 4pm. Winners of the competition will participate in over $ 2000 in cash and product awards. Purchase Award Patrons will select their art pieces at a private showing before the exhibit opens for the public.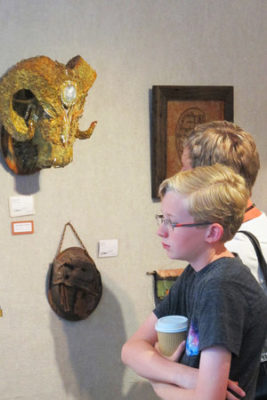 Grand Opening Gala will be Friday, March 10 from 4pm to 7pm. "Our show is more than just a display of small pieces of art. It is a collection of little "gems" … you'll want to get up close while viewing." says Grace Fermier, long-time supporter.
For further information on how to enter or become a Purchase Award Patron, please visit the Redlands Art Association at 215 E. State St., downtown Redlands, visit the website www.redlands-art.org or call, 909-792-8435.
Sandy Davies, RAA Publicity