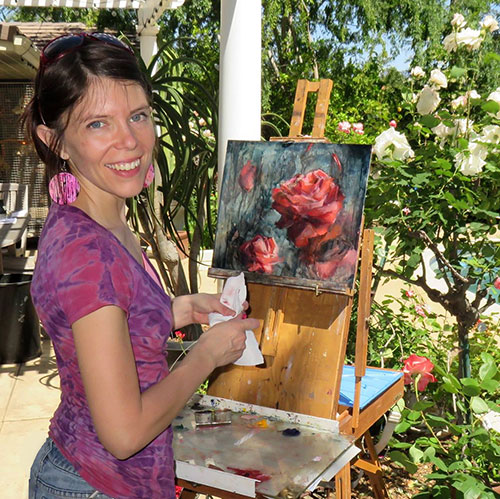 24 Feb

Christine E. White 4/1 – 22
Artist Reception: 2 to 4 pm on Saturday, April 15th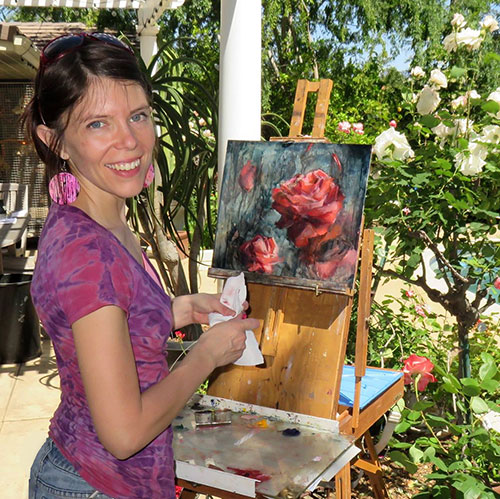 Christine E. White is a Redlands local artist. If you've attended local art festivals, or shopped in businesses downtown you may recognize her work and her positive, creative energy.
Her paintings are either oil on panel, or reverse painting on glass. For reverse glass painting, she works backwards and in layers of oil or acrylic, where the finishing touches go on first. "I explore and invent processes. It's a combination of experiment, adventure and practice that's always becoming more interesting and fun."
She moved around a lot growing up and experienced many parts of America, as well as studying abroad. Experiencing beautiful outdoor areas in South Carolina, Oregon, and Minnesota grew Christine's concern for nature. Living in the Southeast, the Northwest, the Midwest, Texas, Chicago area, and now Southern California also revealed the subtleties of community subcultures. This show titled "SoCal Skies" reflects the interaction of place, the natural environment and our local culture.
Christine hopes you experience a connection between landscape and the human touch through this series. She welcomes you to her artist reception at the RAA from 2 to 4 pm on Saturday, April 15th. To learn more, visit her website.