Opening Reception June 24 from 3-5 pm
Lori Worby-Krebs is a local artist who has lived most of her life in Southern California. She worked as a high school counselor and teacher in Redlands for 22 years before she decided to follow her heart and paint. She will be the featured artist June 24-July 18 and will be showing her "Dance of Life" series where she explores the idea of dance with abstract figures. She observed so much hatred and division during the last presidential election that dance became her metaphor for letting go; of political distractions that keep people from understanding what is really important in life.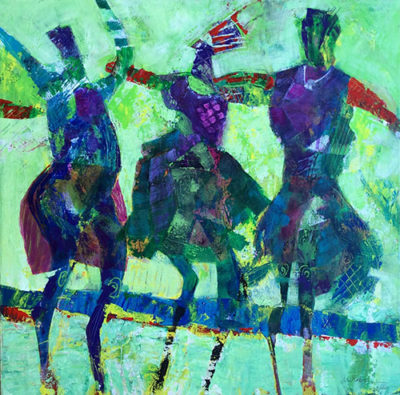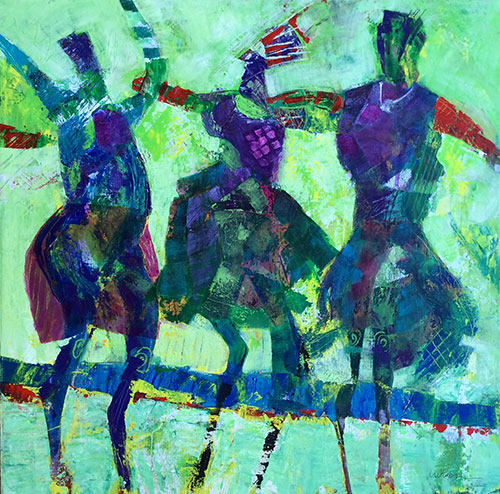 The idea that we can choose how to dance our way through life and face it's challenges with hopeful outcomes became her theme in this progressing series. She calls her art "IF" art because she starts with an "Idea" and then watches her idea come to "Fruition" on the canvas. She says painting ideas helps her explore truths and lessons in life. Her abstract figurative works are colorful and can range from serious to whimsical but her hope is to prompt the viewer to think about everyday life. She uses a colorful acrylic palette to set up the mood and focuses on shapes and values to tell her story. She hopes everyone will enjoy the show and dance with open hearts. "Dance Your Hats Off" was one of the first paintings for the series.