08 Oct

McLaughlin & Rideout 10/28-11/18
Wine and cheese reception on Sunday, November 5th from 3 to 5 pm.
Diana McLaughlin and her son Casey Rideout are having a joint featured artist show because they have a shared interest in art; Diana's medium is oils, Casey's is photography.  They enjoy sharing ideas and talking about composition and color, thus thought it would be fun to do a joint show.  Our work will focus primarily on work from the California Central Coast where Casey lives and works and Diana lives part-time.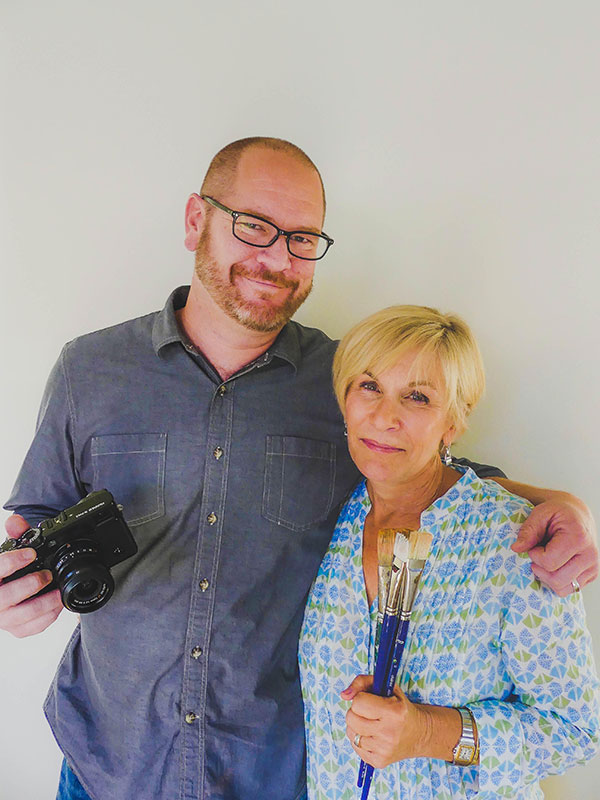 Diana H. McLaughlin Biography
I came to art late in life, after teaching elementary school, raising 3 children and working with community non-profits.  I enjoyed art classes while studying for a degree in Human Development from UC Davis and was always very aware of and creatively inspired by nature and my daily environment, but never actively participated in recreating it artistically.
I began taking oil painting and drawing instruction in earnest soon after my youngest child left for college. I've enjoyed classes at UC Riverside and Art Center College of Design in Pasadena. I've also taken classes from skilled artists Lucille Van Wollfersdorf, Ken Auster, Peggi Kroll-Roberts, Debra Huse, Carol Marine, Dennis Hare and Martha Cowan.  I take weekly inspiration and advice from my artists' group, Critical Eye Studio.
My inspiration comes from my travels as well as daily life. I paint landscapes, still life and animals.
Very early in my art career I started entering my paintings in local art shows and, to my great surprise, was awarded 1st place in the RAA Multimedia Mini Show.  My work has been juried into several local art competitions and is in private and public collections. My work may be seen at dianamclaughlinfineart.com.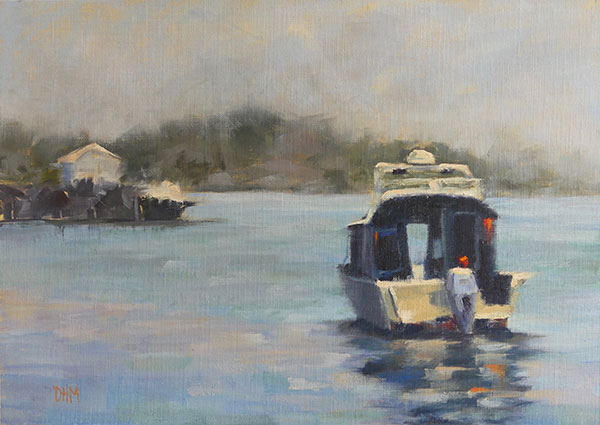 Diana's Artist Statement
To me, art represents more than an object, rather hundreds of hours of mistakes, experimentations and successes. You are looking at days of frustrations, then moments of pure joy when it all works. I love the process and, sometimes, the outcome.
Biography: Casey Rideout
I was born in Los Gatos, CA. After short stays in Manhattan and the Pacific Northwest my family moved to Redlands, CA, where I spent the remainder of my childhood. As a boy I would make forts in and among the orange groves and canyons that have all but disappeared from the area. The taste of stolen oranges and the smell of blossoms are fond memories of my childhood.
I first took notice of photography as an art during a summer stay with my grandparents. Their guest bedroom, where I was staying, doubled as a darkroom. Examples of their work hung on the walls along with certificates from photo competitions that they had earned. Looking back, I think I was just interested because the pictures were of people that weren't a part of my family, they were different and interesting. In retrospect I realize that my grandparents were capturing singular moments in time. Fleeting experiences that were easy to miss but had been made eternal because my grandparents took notice and captured them on film. When I finally put my hands on a camera of my own I felt like I'd found the lens through which I could view life.
My camera is my license to wander, to walk slowly through the world, taking notice of the small moments of beauty that are so easily missed. I've found a wonderful subject in the Central Coast of California, where long, sandy beaches are interrupted by jagged, rocky coastlines and grassy hillsides are patched with green vineyards.
My recent work has focused on the stretch of coastline between Montaña de Oro State Park, just south of Los Osos, and Estero Bluffs State Park, just north of Cayucos. I lean toward using long exposures to smooth out the surging tides and isolate my subjects and the light that plays across them. I find myself shooting both B&W and color photos in equal numbers, choosing B&W to capture the contrast of light and shadow, and color when the vibrancy of the natural world cannot be denied.