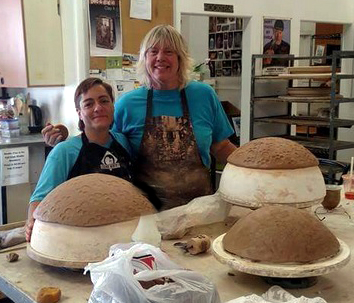 16 Nov

Palmer & Roeder 11/18-12/8

On November 18th through December 8th, The Redland's Art Gallery will feature two prominent and highly esteemed ceramic artists, Penny Palmer and Nancy Ann Roeder.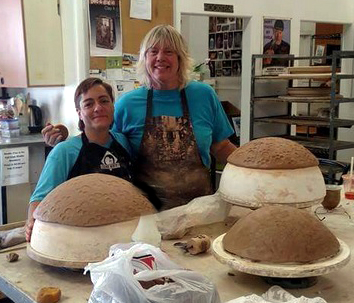 Penny has been "playing with clay", as she puts it, for the past 4 decades. Penny has always loved art.  She is passionate and inquisitive about all of its aspects.  Penny is an accomplished carver of stone in alabaster, howlite, septarian nodules and precious soapstones of choice colors with their attractive jade-like appearance.  Additionally, she has learned side-by-side with 4th generation horse painter, Ning Yeh, and Penny skillfully captures the presence and spirit of the Chinese Brush Painting watercolor and ink flow.  She excels in the tradition and creates her own masterpieces. Her experience and diversity in various mediums allows Penny the freedom to create pieces that are unique and held to the high standards of balance, form, beauty and function. "There's a lot of knowledge and skill I have to pass along to my students".  She teaches ceramics at the Redlands Art Gallery to children and adults on Monday afternoons and evenings.
Nancy Ann Roeder has been working in several mediums throughout her artistic career.  In her youth she won an award which placed her artwork in the Manhattan Metropolitan Museum of Art.  Nancy comes from a very artistic family, and like her Mother, she enjoys teaching. Sharing her art with others, Nancy is always looking to embolden the next generation of future artists. Nancy currently teaches hand building ceramic classes on Monday afternoons & evenings at RAA. Come out and see Nancy's unique style and absolutely beautiful pieces from the functional pottery works to the purely esthetic, there is something here for everyone.