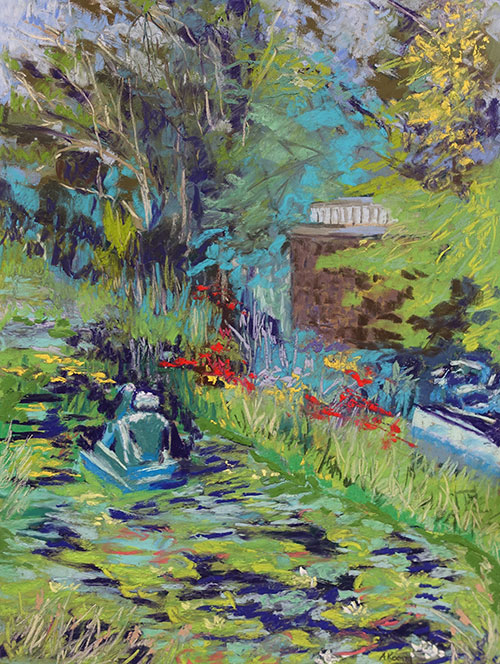 11 Sep

September Pastels Program
Exploring Pastels from Soup to Nuts! with Angela Koenig
Angela Koenig will talk about the Soft Pastel medium on Tuesday, September 26th at 7.00 pm. Programs are free and open to the public. She intends present an A-Z regarding soft pastels, types of paper and techniques. Here's what Angela has to say about pastels:
Pastels are little gems of pure color! As a medium, they are fun to use and can be incorporated into your artistic works in a variety of ways! Their explosive and vibrant color make your paintings sing, however, many artists often under estimate the fantastic nature of this medium. Artist Angela Koenig will join us on September 26th at 7:00 pm to kick off our new season, and will answer your questions and help you to understand   what makes pastels such a great medium for artists!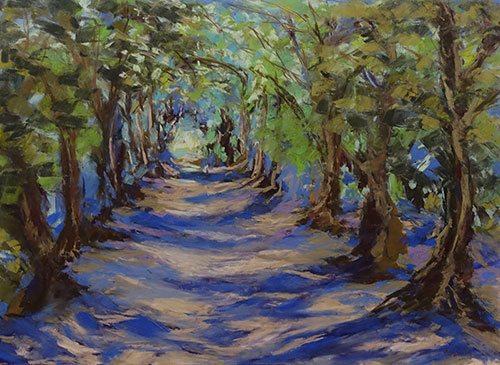 Choosing the right pastel is critical and depends upon your use and technique. Angela will explain how to get started with your own collection of colors and most importantly how to keep the colors clean and glowing in your work! Additionally, the presentation will include several substrate options and painting techniques for use of this flexible medium with a number of different mixed media options. We will learn about pastels and their unique qualities; you will not want to miss this opportunity to explore the world of pastels, literally from soup to  nuts!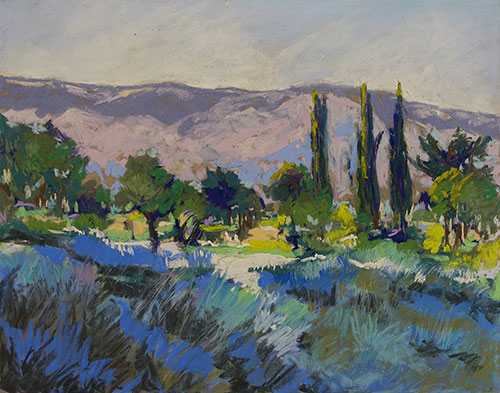 Over the years, Angela Koenig has developed her artistic skills using a variety of different media, including pastels, encaustics, printmaking, watercolor, acrylic and oil as well as Chinese brush and mixed media. Her spontaneous assembly of color and texture propels her distinctive style as she strives to capture the essential soul of her subjects which range from impressionistic and representational work to abstraction.  In her  mission statement Angela describes her personal artistic orientation – "Most artists concentrate on the visible. I strive to capture what is underneath the superficial layer to convey the very essence of my subjects. I'm not just putting a brush to canvas. Every stroke is an untold story: every painting reflects a vision of vitality and spirit."  Her work is prismatically vibrant and aesthetically  complex.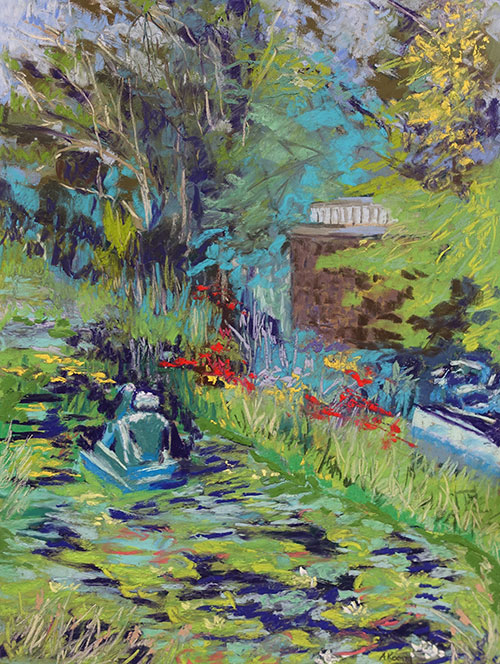 As an award winning artist, Angela participates in a number of invitational shows, including the San Dimas Festival of Arts, and was one of only three American artists featured by the Escondido Museum of Art in a recent showing of international Encaustic works. She has been asked to give presentations on a variety of mediums as well as conduct workshops and demonstrations for various regional art groups.  Her work has been featured in several magazines, and she is currently a working member of the Critical Eye Studio, and well as the Palm Springs Art Museum Artist Council.