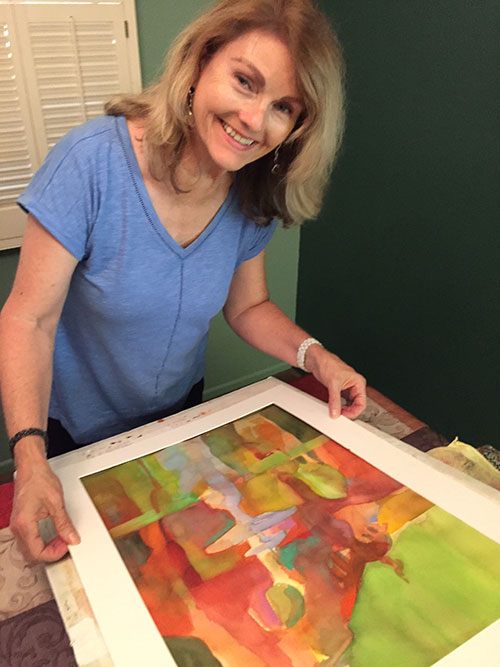 17 Jul

Teri Adams  7/15-8/4
Opening Reception: Saturday, July 22 from 3-6 pm
Redlands artist and graphic designer Teri Adams will be one of this summer's featured artists at Redlands Art Association. The exhibit will be on view from July 15 through August 4. The artist reception will be on Saturday, July 22 from 3-6 PM.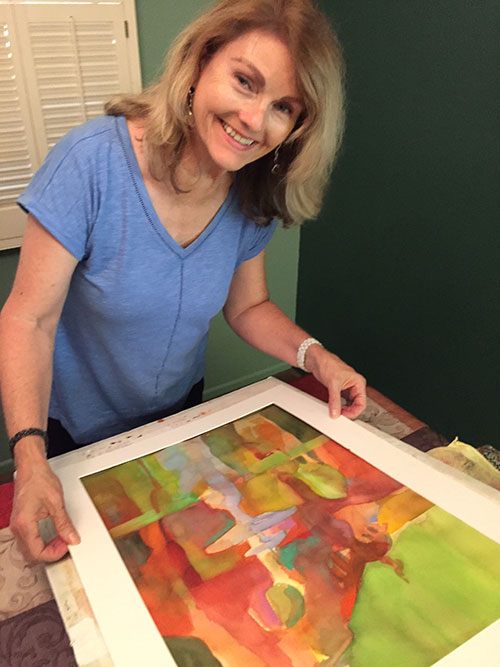 Adams' watermedia paintings are abstract, and not so abstract. Her current works grow from landscape and architectural themes, reacting to what she sees and translating it into form, color, texture and shape.
"I like the idea of using old architectural elements to make a contemporary painting."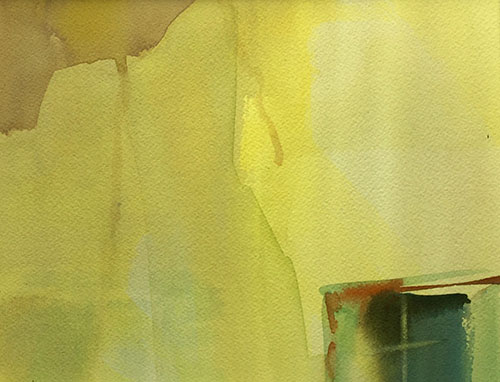 She goes beyond reporting what's been observed. Blurred lines between objective and subjective imagery coexist within her work, with shapes that suggest, rather than dictate. Continually adjusting color, form, shape and texture during the painting process keeps her looking forward to each new exploration.