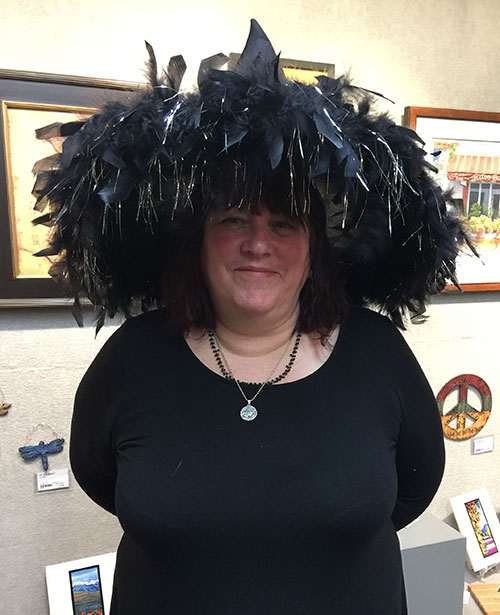 Happy Holidays everyone. It's hard to believe we have just put up the last show of the year! The gallery and the tree look fantastic and we can all celebrate this at the Opening Reception which we are combining with Sheila Hansberger's Featured Artist Show opening – the more the merrier!
Behind the scenes, the board are still working hard on your behalf, finishing the updating of the By-Laws and working on the Mission, Vision and Core Values Statement.
The gallery looks fantastic and the tree is tempting with all the small decorations and gifts. It's our busiest time of the year, with some people stopping by daily to see what new unique gifts we have to offer. You will be getting be getting phone calls or emails if a piece of your art sells and you are more than welcome to bring in a replacement.
If you are bored start thinking about that "winning entry" for the Multi Media Mini Show which is taking place in March. Before then we have the annual Photography Show in a Show week and set your calendar for the Annual Tea Party on Sunday January 29th 2017 between 3-5pm.
Wishing you all a Happy Holiday!
Liz Coviello, RAA President