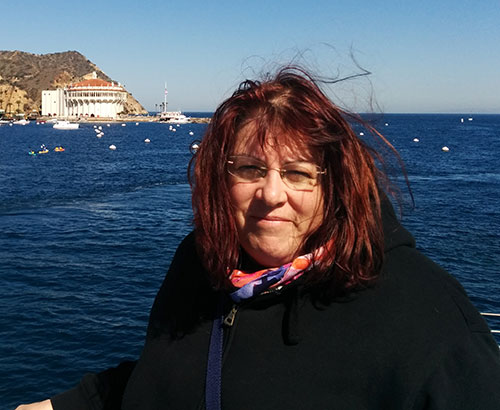 Happy Mother's Day everyone, it's hard to believe we are already into the first week of May and we still have Spring weather. The Garden Home Tour weekend was busy, the flowers in the gallery were lovely and Joanne Ohnemus' reception food was delicious, I'm sorry if you missed her lemon bars! Art on State Street was a great success. Many thanks to all the artists for a great selection of art and thanks to everyone who came and supported them. Yet, the RAA is still busy, Art in the Park is Memorial Weekend and the Annual Pot Luck Dinner is just around the corner. Summer Art Camps are starting to fill up, in addition we will be running a 5 week Clay class with Jillian O'Dwyer through the summer holidays. It's hard to keep up with it all.
There are two programs this month, the postponed "The Art and Imagination of Theme Park Design with Bill Butler" on Tuesday 17th May, at 7pm and "The Art of Stained Glass" with Tom Medlicott, a local artist whose work can be seen in the Smiley Library.
Work on updating the By-Laws continues and goes before the Board this month, all are welcome to attend the Board meetings.
Happy making everyone, don't forget the next Take-In is Friday 13th May and the theme is "Abstract Expressions". I know we are all busy making art for Art in the Park but don't forget we still have a gallery to showcase your art, and by hanging art in the gallery the Gallery Coordinators and Docents can talk about your work and Art in the Park.