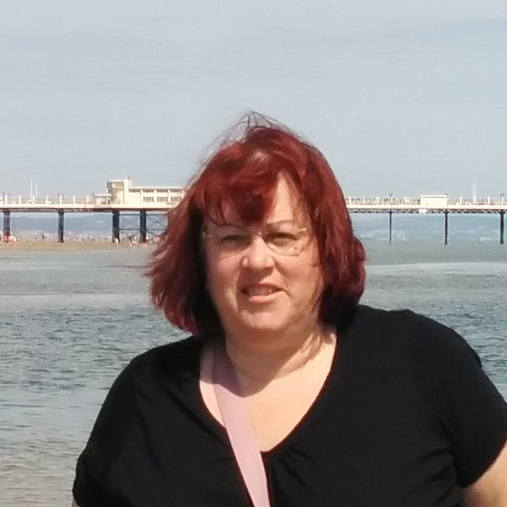 Welcome everyone to our new year at the Redlands Art Association.
It's the time of year when positions on the Operating Committee are filled by some new members, and others are pleased to continue. I would like to thank Gail Brownfield and Tony Radcliffe for their leadership of the Operating Committee, and everyone who worked with them over the last few years.
I would like to introduce everyone to Maggie Macro, a fellow Brit, a new member, artist and fellower knitter, for volunteering to become Vice President of the Operating Committee and I welcome the new Operating Committee who will work with Maggie and myself this coming year.
I am thrilled to be President of this incredible organization, at this point in its 51 year history. We, and I mean all of us, have inherited an amazing legacy, created by artists in the mid Sixties who wanted to share their vision. As with all organizations it started small, with just enough hanging space for 12 pieces of work in the corner of the Fox Theater. Ben Rabe, then President, seized the opportunity to expand the hanging space when 14, Vine St, became available, paying the initial lease himself to ensure no one else got there first! Then the galery expanded to a shop on Citrus (just East of Mozarts) and finally we were lucky enough, through the hard work of some members, to purchase the gallery as it is. Yes, there have been ups and downs, but it was the passion of local artists who have brought the organization to where it is today.
Now, it's our turn to build on that legacy for the next generation. So, we are going to Introduce the Artist's First Friday Exhibit Reception to be held at the gallery and not to be confused with any First Friday activites in downtown Redlands. Looking to the future, in particular the up coming Fall Art Show Season, the RAA will be hosting a workshop for all artists and members on How to Promote/Market Your Art, with speakers from within the organization, for a nominal fee.
So it's going to be a busy year ahead for all of us, relax and enjoy your summer breaks, what ever you do. Recharge the batteries, find some new inspirations and experiment with new ideas.
I feel like I'm stepping into huge footsteps from the past, but I'm looking forward to expanding the vision and working with you all.
Liz Coviello, President