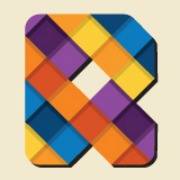 A big thank you goes to the RAA Program/Workshop Committee.  They have accomplished the work necessary for a year of programs and workshops presented by guest artists, that are exceptional in their areas of expertise.  They have strived to put together programs/workshops that are interesting, informative and inspirational, as well as ones that will help people grow by broadening their understanding and appreciation of the arts.
This year's committee members are Abby Cameron, Dave Englebretson, Penny Schwartz, Ed Sotello and Caroline McAllister.  An extra thank you goes to Dave Engelbretson for loyally coming early on every program night.  He takes down tables and sets up chairs for programs; and then, after the programs, he takes down the chairs and sets up the tables again.  He is truly appreciated for taking charge of that important responsibility.  Also, Tia Shira has been an indispensible help, doing the layout design of our informative flyers.
All are exceptional people and have been so important to the success of our program.
Lori Powell, Program/Workshop Chair