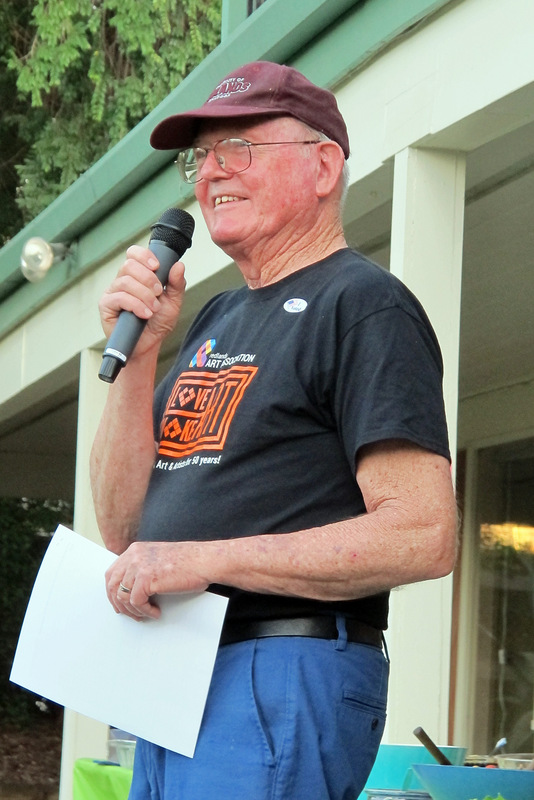 Sign up to attend the RAA Annual Member's meeting / pot luck dinner!  It is a great way to meet other members, install our officers and committee heads for next year, and meet members of our Board of Directors.
Everyone is invited to see a little bit of the "behind the scenes" work that goes on to keep our association viable.  More than just offering a Gallery, RAA's 21 committees do the work,"To promote the visual arts in Redlands".  The dinner/meeting will be Wednesday, June 3, at 6:00 PM. Members bring a dish to serve 8.  You'll sample the most amazing food (I love pot lucks!). Family and friends are welcome. Our Historian will display some of our collections of newspaper articles and photos.
Wednesday, June 3, 6 – 8 PM  
at the Redlands United Church of Christ
168 Bellevue (Bellevue at Olive), Redlands
Don't forget to sign up for this event so we know how many people to expect. You can do this by calling the gallery, 909-792-8435. Your Operating Committee and your Board of Directors hope to see you there.