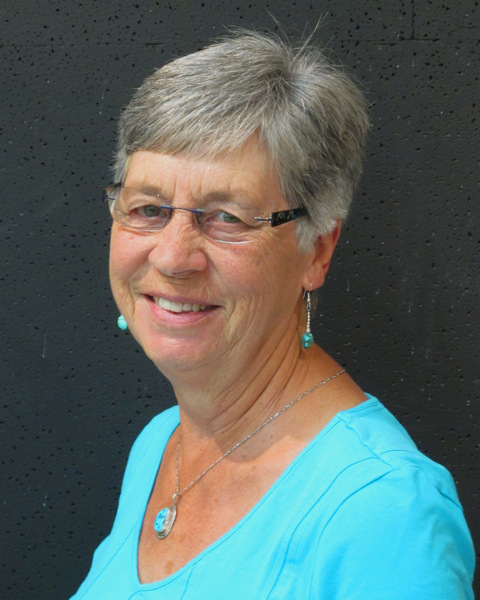 Now that spring is firmly upon us flowers are blooming on the walls of the gallery in our latest show "Come into the Garden", which features more flowers than ever before.  A joint reception for the show was held with featured artists Ada Jarvis and Debi Bishop on March 18th.  In the photos please notice the lovely mosaic coffee pot by Ada that she was using to serve coffee.  If you would like to learn the basics of this skill you can take her class on April 15th.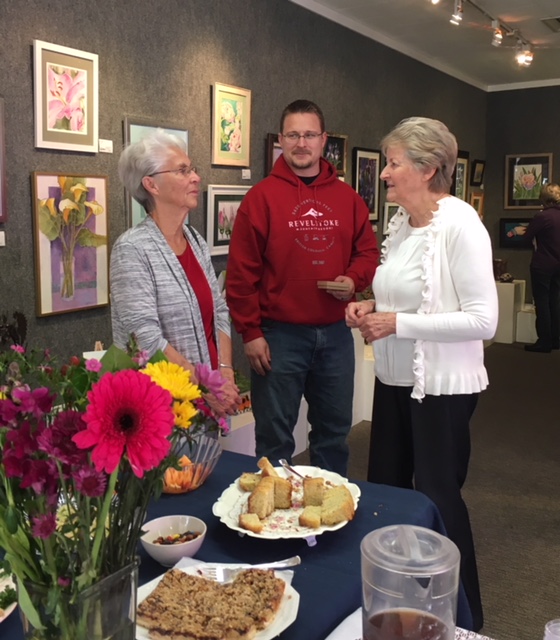 On March 25th. the streets were lined with artists for our twice annual Art on State Street.  Some promising new member artists were out for the first time.  Once again our artists put on a great show and were well received.
This Saturday April 7th. you can see Plein Air painters in action in Caroline Park.  They will then bring their finished works to the gallery for a reception between 5 and 7. That should be interesting!
On April 21st and 22nd the Annual Garden tour will take place, which is an opportunity to visit the gardens of some lovely homes in Redlands, and the gallery is part of that tour with its lovely display of flowers on the wall and by some paintings.
On Friday April 27th the flowers will come down and take-in for our next show "Celebrate Redlands" will happen.  There are sure to be some wonderful pieces by our local artists, especially those who specialize in featuring Redlands, and its many attractions, in their work. The next day there will be a new featured artist, John Brownfield, a long time, hard working contributor to the Association. This will be in time for the annual "Taste of Redlands" tour from 3-6 April 28th, on which we are a stop.  How appropriate that we are showing work featuring our town!!
We would love to see more of our artists at receptions and our monthly program.
If you have requests about what you would like to have featured or learn about in our programs, please let a gallery coordinator know.
Our yearly gathering to introduce new board members will be scheduled soon so please keep an eye out for that date and come and join us as we celebrate another good year. Remember, we would not be here without you.
Maggie Macro, RAA President