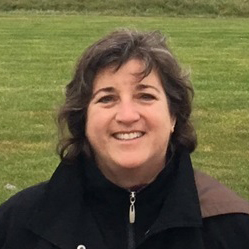 Hello there.  I'm Kris Bussard, RAA's new President.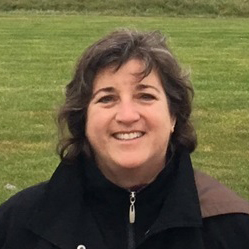 In her final article, our outgoing President, Maggie Macro, noted that she "stood on the shoulders of giants."  Boy, I can certainly agree with that!  We have been blessed with amazing volunteers, and at the top of the list are those who have served on the board of directors and/or as heads of committees.  It is due to those volunteers that RAA has been able to offer fantastic programs, adult and children's classes both juried and non-juried gallery shows and community shows such as Art in the Park and Art on State Street.  So thank you to all of our wonderful volunteers!  And thank you to all of you members!   It is all of you who make RAA what it is.
Your RAA membership provides you with many benefits including discounts on classes and entry fees for community shows and the exclusive ability to display and sell your art in our non-juried members only shows. That membership also provides you the opportunity to meet, network, and perhaps collaborate with other individuals with whom you have a common bond.
One of the best ways to meet your fellow members is to get involved.  Come to our shows and receptions.  Meet our featured artists.  Attend our Tuesday evening programs and learn something new.  Volunteer in the gallery or join a committee.  Meet new people, make new friends and help make RAA an even more vibrant organization.
I hope to meet you soon,
Kris Bussard, RAA President