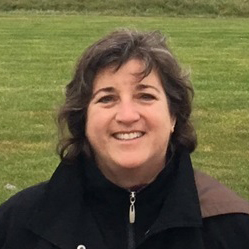 Here we are in the middle of our sixth decade of service to the greater Redlands Arts community.
And, as your new president, I am reminded that one of the best things about the Redland Art Association is that it creates a community for artists and collectors. In addition to art exhibitions, receptions, classes and programs, it's a place to share information and resources. It's a place to support one another as we grow and change in our artistic disciplines. We are a place where artists help other artists and, as a result, the entire community benefits.
RAA also collaborates with other cultural arts organizations. Art on State Street, which has been going on twice a year for 12 years, now works with the Redlands Downtown ArtWalk to create a full day of music, food, and art. Art in the Park happens alongside The Redlands Festival of the Arts. And we are a stop on the Made in Redlands Studio Tour, the Taste of Vintage Redlands Tour and the Redlands Horticultural Society Tour. We are actively involved with the Redlands Arts Collaborative and we often send a representative to the Redlands Cultural Arts Commission meetings.
That ethos of community is in our DNA. Years after RAA helps artists launch their careers, those same artists often return to teach, to sit on the board and to chair committees. And that is a pretty great thing.