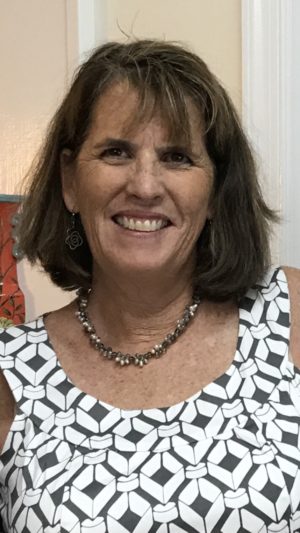 "Season of mists and mellow fruitfulness, Close bosom-friend of the maturing sun;
Conspiring with how to load and bless…"
Snippet from the poem, "In Autumn" by John Keats
Happy Autumn!
From the New President, Suzanne Burke
Just like other seasons, Autumn is a time of change. As it happens this year, six months later than usual, changes have been made in regards to leadership at Redlands Art Association.
It is my honor to make an 18-month commitment as President of the RAA Board of Directors. I plan to do my best in supporting all events, shows and especially those people committing their time and talent to our organization. I've learned a lot over the last 9 years at RAA. Teaching the Youth Education Art classes, coordinating the Youth Education Program, and Chairing the MCAEEF Committee have given me a great sense of how RAA operates. And now, as the Board President, I will learn more from a different perspective.
As the traditional Holiday season approaches, we're preparing for a few festive events. The RAA Christmas tree is up! Take in for the 6" Square Show is Nov. 18-19th. Please make an appointment for this. On Saturday, Nov. 21st there will an Open House at the gallery showcasing all the artwork in the current show and the Holiday pieces.
As the reality of Covid19 continues, our schedule for possible in-person Adult and Youth Art Classes must remain flexible. Our Youth online Zoom classes have been successful. We are hopeful that two Youth Workshops and a January Winter Art Camp will run. These classes will meet outside in our back parking lot. Perhaps, Adult and Youth classes can resume in some capacity in this outdoor space, weather permitting in 2021. If anyone is interested in volunteering on a crew to help with set-up, take down, retrieving supplies, etc. please call the gallery. (All guidelines from the COVID-Compliant Business Partnership Program will be enforced)
There are a few more changes to the Board of Directors and Committees. The Executive Board will include Kyra Roghair as Secretary taking over from Sandy Davies. We have four new Board members Marcia Taack, Jennifer Downey, Linda Willason, and Debbie Mount. Michele Laughlin (Youth Education teacher at RAA for 8 years) will take over as the Youth Education Coordinator and Chair of the Education Committee. Kris Bussard will Chair the MCAEEF Committee.
As a strong, resilient, forward-thinking, and optimistic organization let us take to heart the words of poet John Keats in his "In Autumn" poem. Cheers to being fruitful and productive in our pursuits of creativity and vision for ourselves and our beloved RAA.